Dental Insurance Coverage
Get the Smiles You Deserve
Premium
A regular payment that must be made on a monthly basis in order to maintain your insurance plan.
Deductible
This refers to the annual sum of money that you are responsible for paying out of pocket for your medical expenses before your insurance coverage begins to provide assistance.
Copay
This is a fixed fee that you are required to pay for each specific healthcare service, such as $10 for a doctor's visit or $5 for a bottle of medication. The remaining cost beyond this fee will be covered by your insurance.
Co-insurance
This involves a percentage-based payment you are responsible for contributing towards the cost of each health service. For instance, on a 10% coinsurance plan, you would pay 10% of the expenses for each doctor visit, medical procedure, or any other covered healthcare service, while your insurance would cover the remaining portion.
Maximum Out of Pocket
This refers to the maximum limit on out-of-pocket expenses that a consumer can incur for healthcare-related costs within a year. Once this maximum out-of-pocket amount is reached, the insurance company covers 100% of the remaining bills or expenses.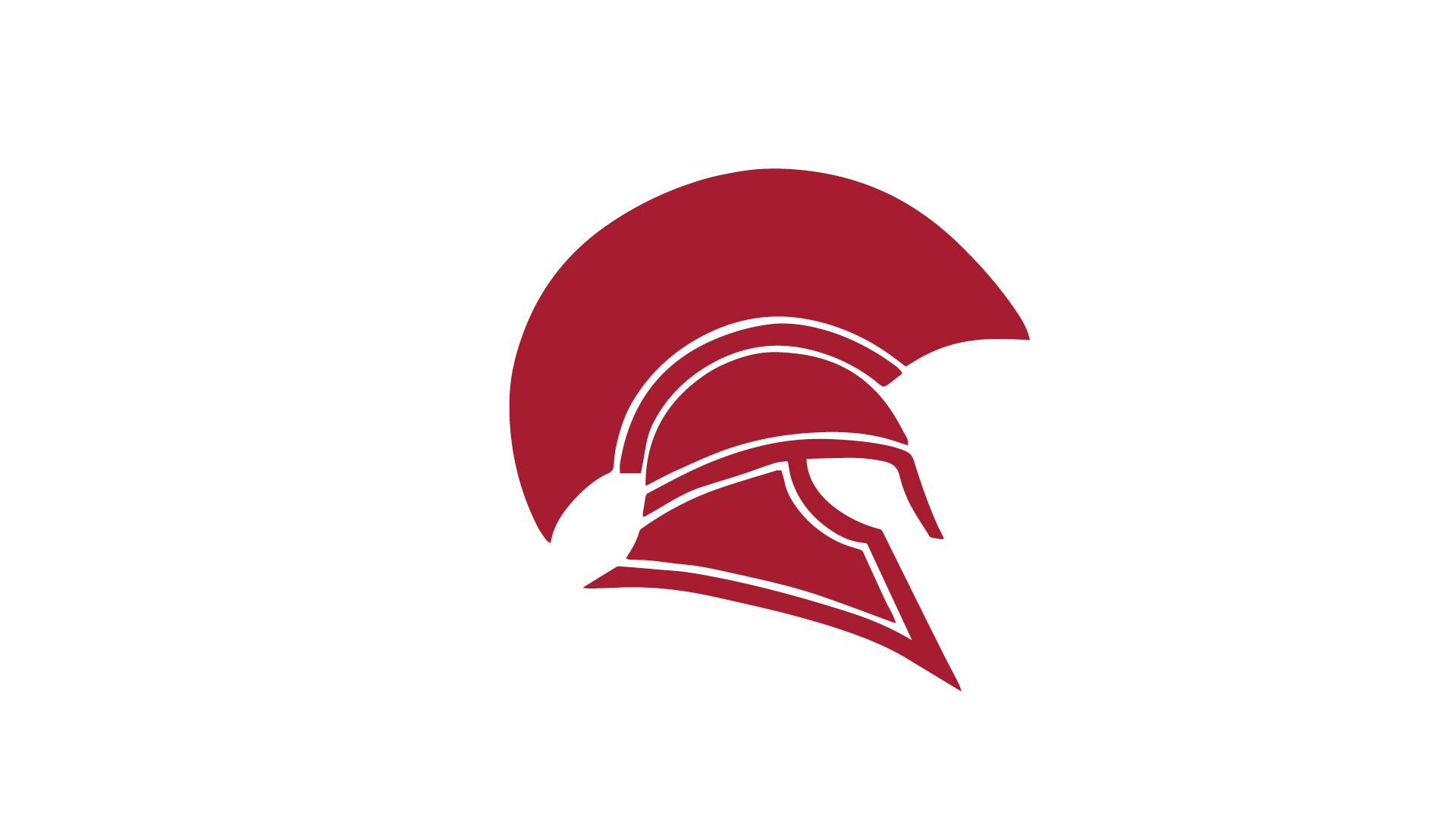 Apollo Insurance Group
 Official

 

Health

Insurance

Brokers
As we live out our mission to Positively Impact People's Lives, we battle for you and all your health insurance needs.
What is a Dental Insurance Plan?
A dental insurance plan is a type of insurance coverage specifically designed to help individuals manage and mitigate the costs associated with dental care. It is intended to provide financial assistance for a range of dental services, including preventive care, diagnostic procedures, restorative treatments, and sometimes orthodontic care.
Dental insurance plans typically involve paying a monthly or annual premium in exchange for coverage. The specific coverage details and benefits can vary depending on the plan and the insurance provider. 
It's important to note that dental insurance plans typically have coverage limits, waiting periods for certain services, and may require copayments or coinsurance for certain treatments.
When considering a dental insurance plan, individuals should carefully review the coverage details, network of dentists, cost-sharing requirements, and any limitations or exclusions. It's advisable to choose a plan that aligns with specific dental needs, budget considerations, and preferred dental providers.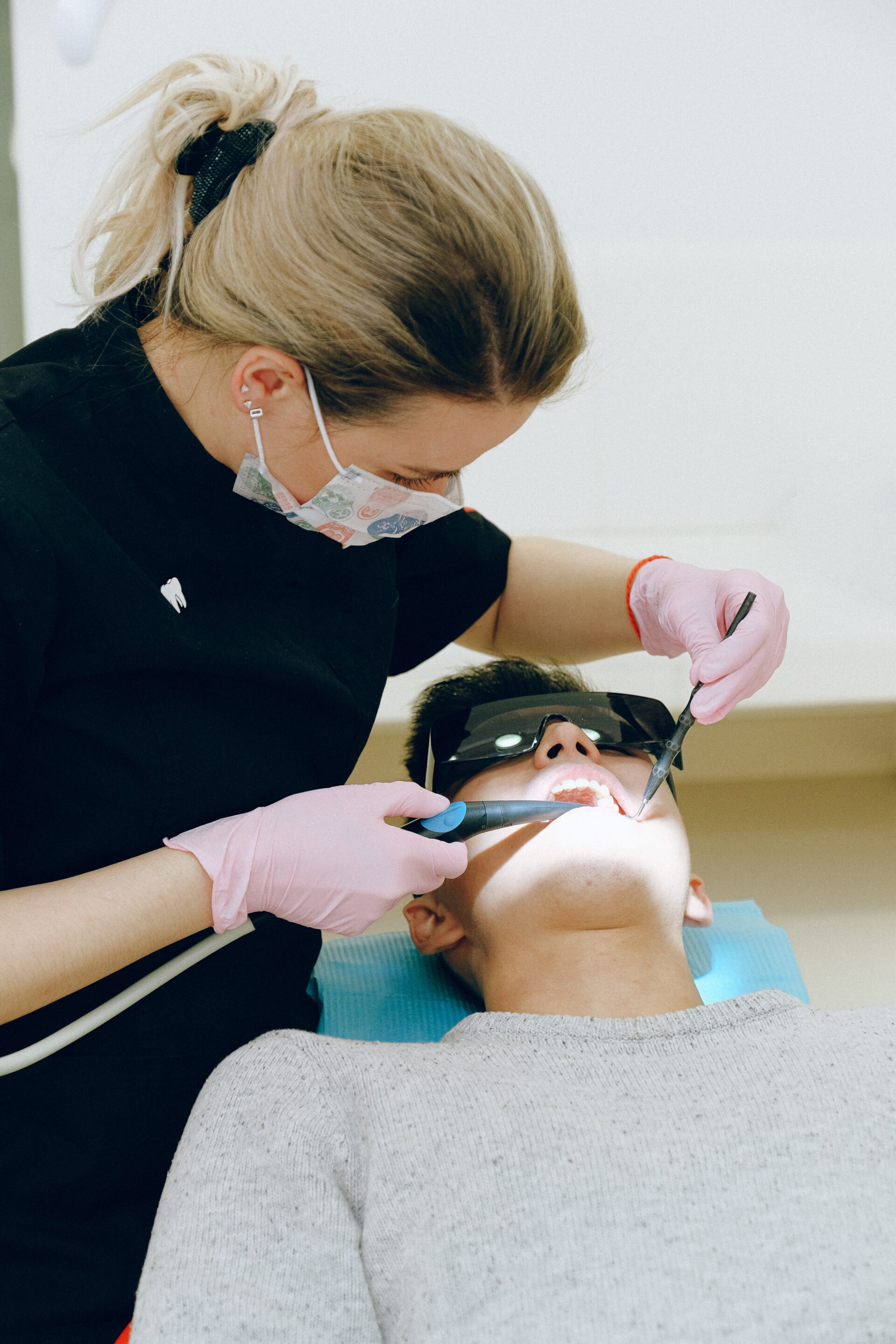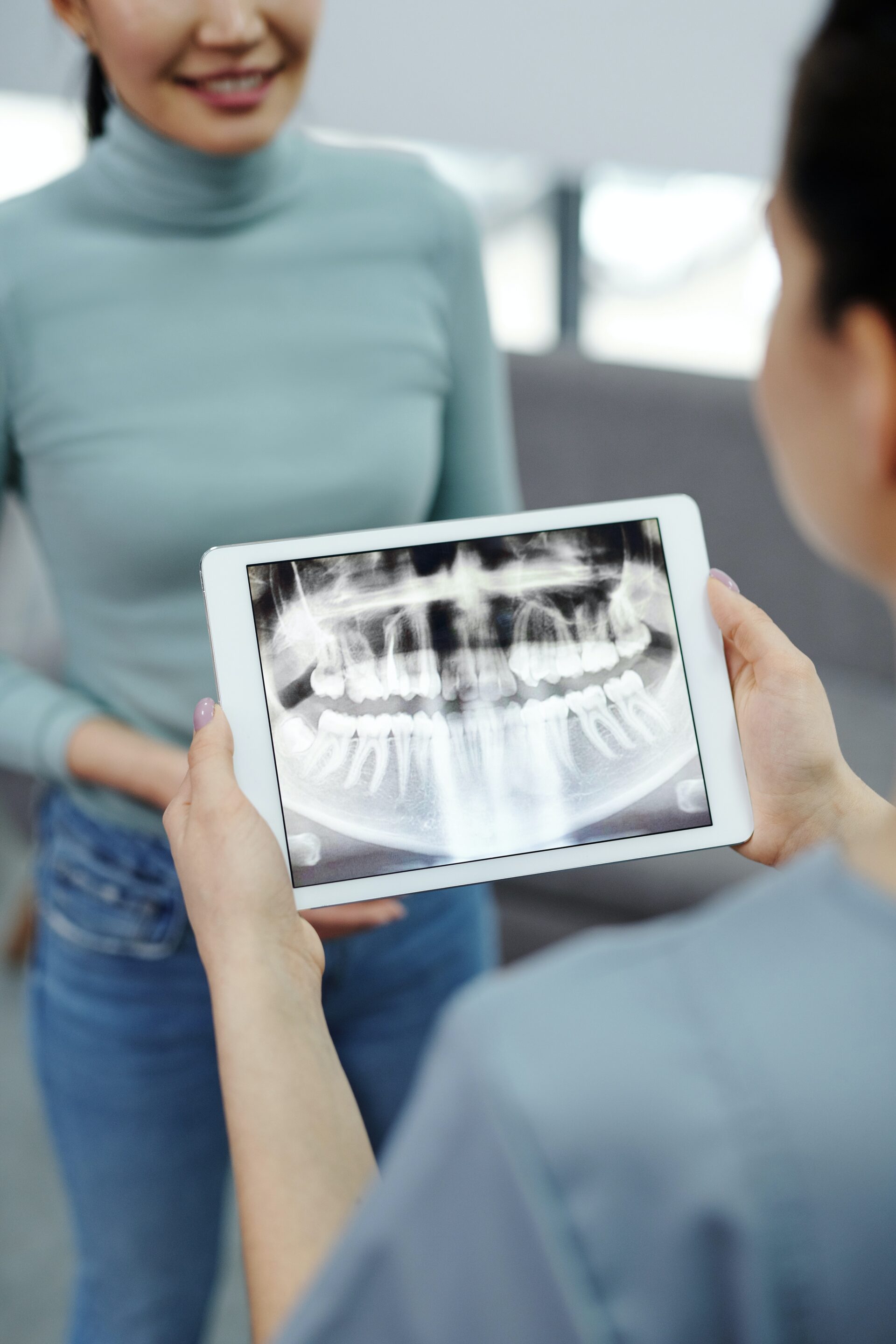 How Does Dental Insurance Work?
Dental insurance functions by providing individuals with financial assistance for various dental services.
Policyholders pay a regular premium to an insurance company in exchange for coverage. The specifics of coverage, including preventive care, basic and major restorative services, and sometimes orthodontic care, are outlined in the insurance plan.
There may be a deductible to meet before the insurance coverage begins, and the policyholder may be responsible for co-payments or coinsurance for certain treatments.
Dental insurance plans often have a network of dentists, and visiting in-network providers can result in lower out-of-pocket costs. Some plans also offer out-of-network coverage, albeit at higher costs. Prior authorization may be required for certain procedures, and there may be limitations or exclusions for specific treatments.
Overall, dental insurance aims to help individuals manage dental care expenses and promote oral health.
Benefits of Dental Insurance
Depending on Which Plan You Get, These Services Are Usually Covered at the Following Percentages: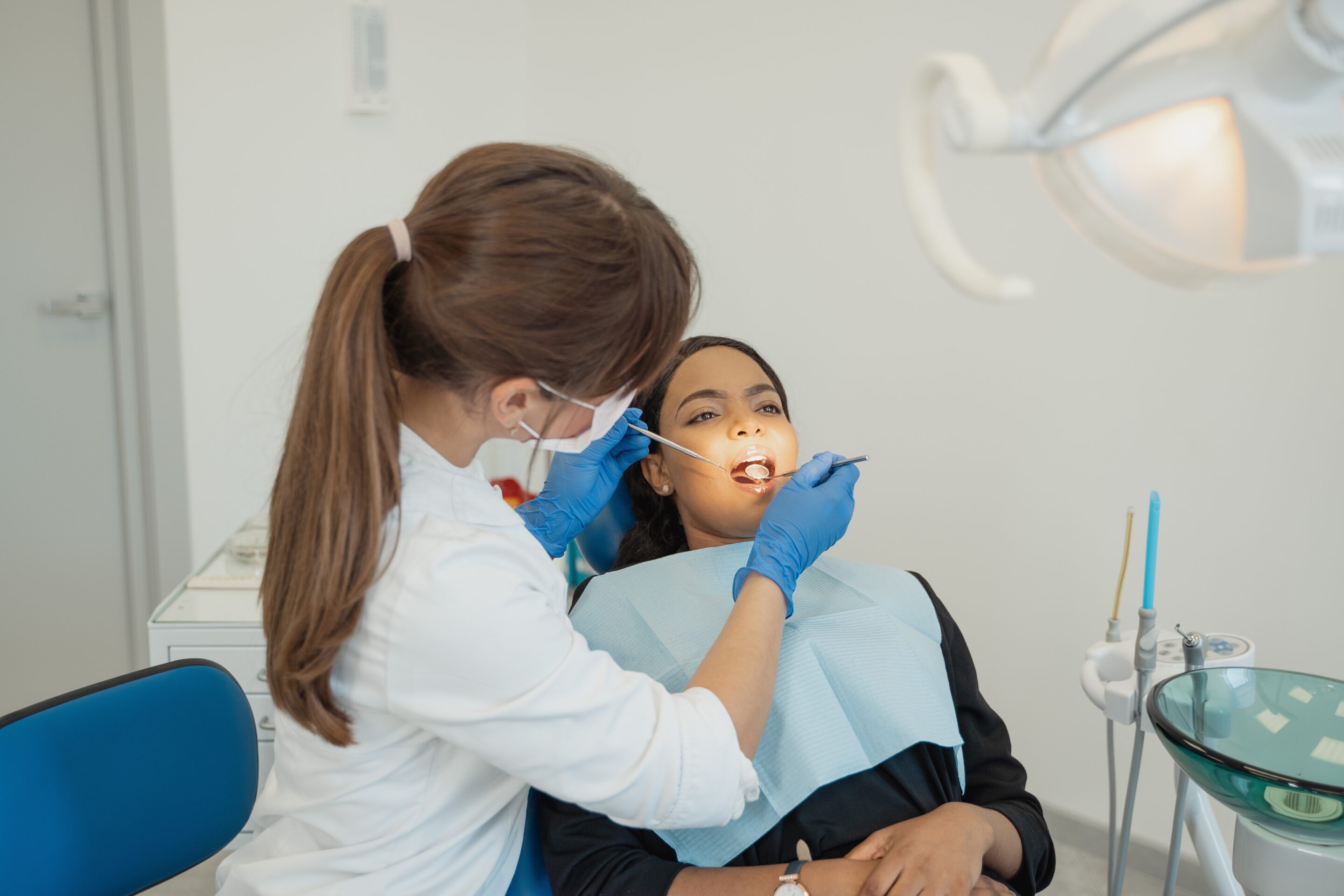 Preventive Services
Oral exams, Teeth cleanings, X-rays, Fluoride treatments, and Sealants Coverage – 100%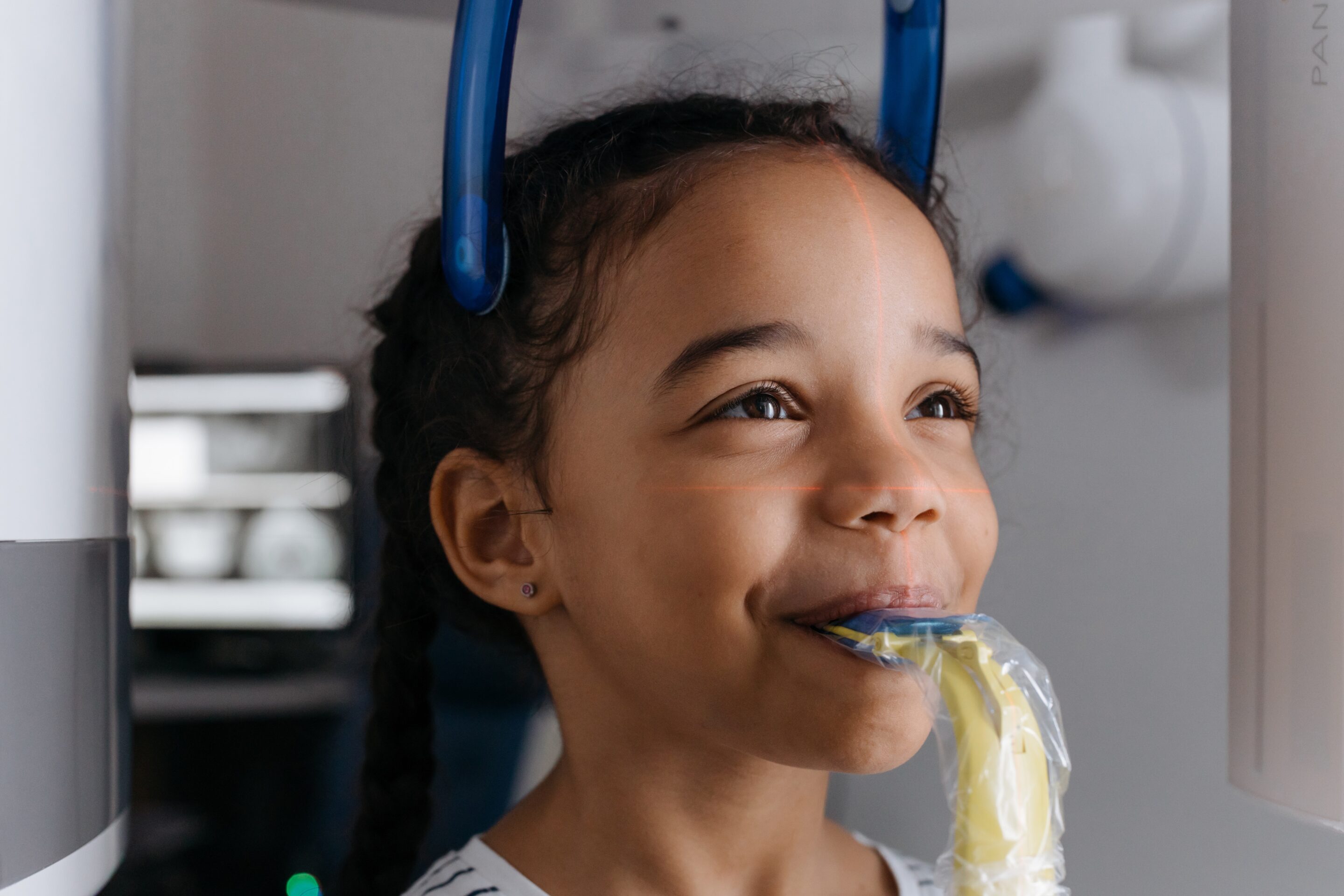 Basic Services
Fillings, Extractions, Root canals, Periodontal scaling and root planing, Non-routine x-rays
Coverage – 80%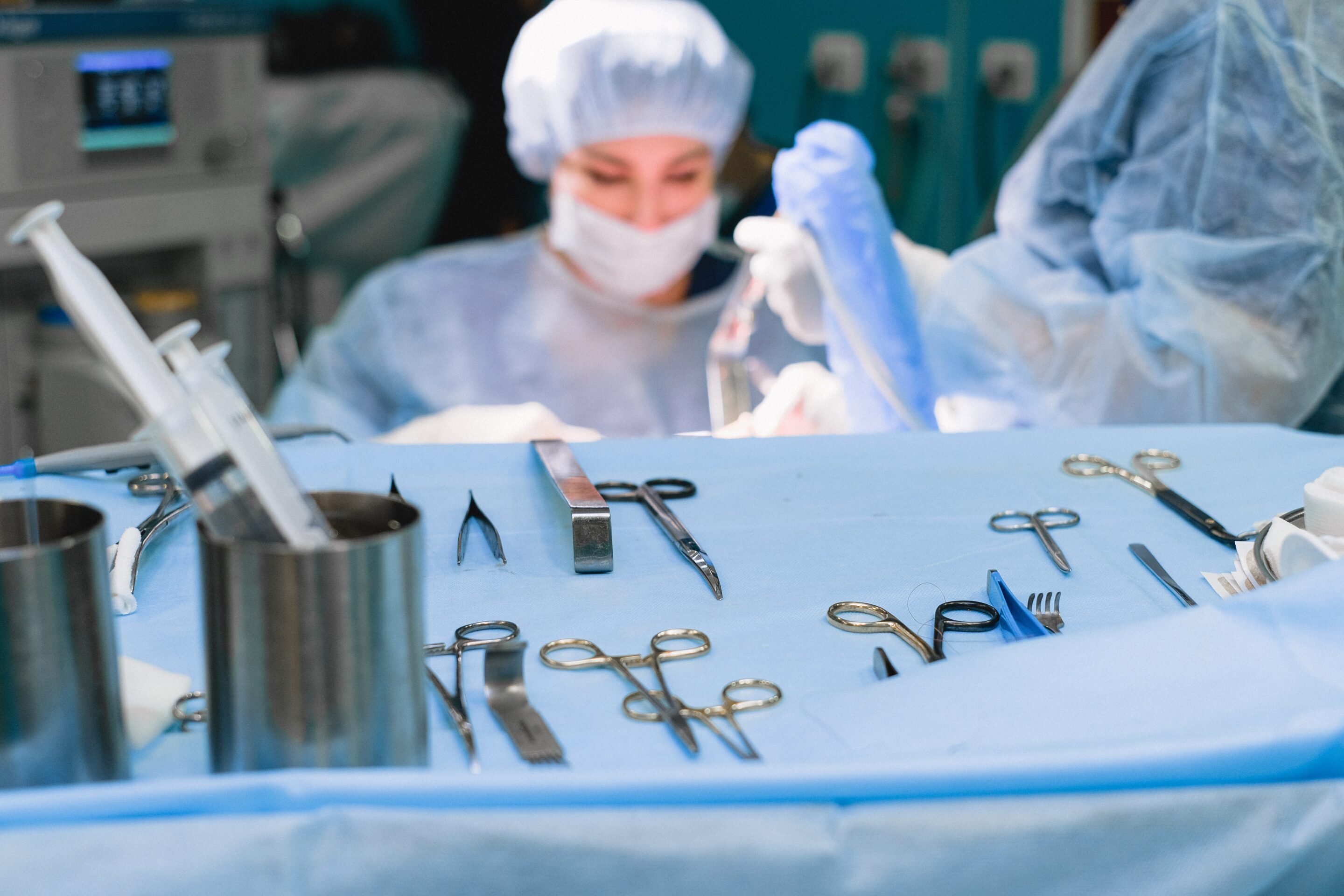 Major Services
Crowns, Bridges, Implants, Orthodontic treatment, Complex oral surgery
Coverage – 50%
Preventative Care
Preventive care aims to identify potential issues in advance and equip individuals with the necessary resources to address them independently. This encompasses various services such as regular check-ups, batwing x-ray screenings, fluoride treatments for minors, and more. It is common for many plans to provide complete coverage, up to 100% of the expenses, for preventive care.
Basic Care
Basic care refers to healthcare services that go beyond preventive measures but do not involve complex procedures, specialist involvement, multiple stages, or post-procedure actions on the part of the patient. It typically includes straightforward treatments such as routine cavity fillings or simple tooth extractions. Basic care generally does not entail procedures that are highly invasive or require extensive interventions beyond the level of a tooth filling.
Major Care
Major care encompasses healthcare services that exceed the scope of basic care in terms of complexity, intensity, or cost. These procedures are typically undertaken to address issues that could have been resolved earlier, at a lower expense, but have progressed to a point where more comprehensive interventions are necessary. Root canals, dental crowns, and bridges are examples of major services. These treatments are employed to rectify significant dental problems that demand more extensive measures to restore oral health.
Provider Preferred Organization (PPO)
PPO plans offer the flexibility to choose any dentist from within the provider network, which consists of dentists approved by your insurance provider to provide dental care to their clients.
Seeing an in-network dentist typically incurs the cost of your monthly premium.
However, PPO plans also allow you to visit out-of-network dentists, although the expenses for such visits are generally higher.
Dental Maintenance Organization (DMO)
DMO (Dental Maintenance Organization) plans, similar to PPO plans, grant you the freedom to choose any dentist within the provider network by paying only the monthly premium.
However, unlike PPOs, DMOs do not provide coverage if you visit a dentist outside of their network.
Consequently, DMO plans typically have lower monthly premiums compared to PPO plans, given the limitation on out-of-network coverage.
Dental Insurance Pricing
Dental insurance pricing is a crucial aspect to consider when selecting a dental coverage plan, and it is influenced by various factors. The following factors commonly affect insurance premiums:
Location: The cost of dental services can vary based on geographical areas, with some regions being more expensive than others.
Factors like local market dynamics and cost of living contribute to these variations.
Level of Coverage Required: The extent of coverage you desire plays a significant role in determining premiums. If you seek a plan that covers a comprehensive range of basic and major care, including visits to out-of-network dentists, your premiums will likely be higher compared to someone who only requires preventive care from a limited number of in-network dentists.
Understanding these factors can help individuals assess their budget and choose a dental insurance plan that aligns with their coverage needs and financial considerations.
Dental Coverage & The Affordable Care Act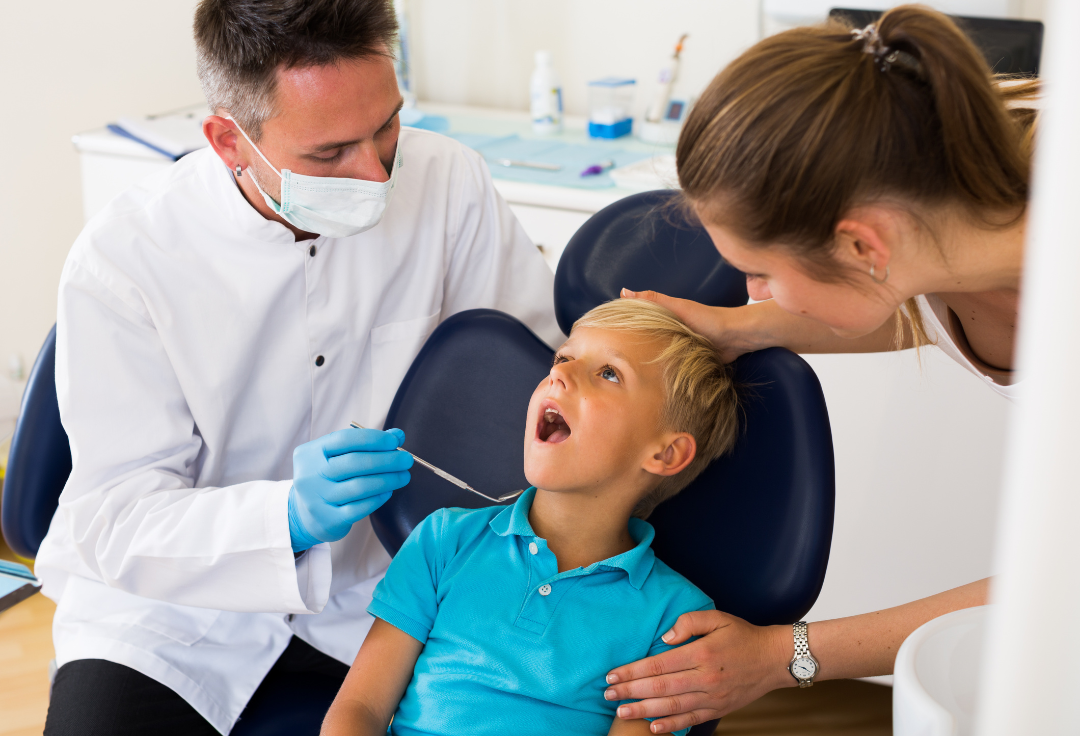 Since the passage of the Affordable Care Act (ACA) in 2010, there has been a distinction between dental insurance for adults and dental insurance for children aged 18 and younger.
Under the ACA, dental coverage for individuals under 18 is considered an essential health benefit. Therefore, if you purchase a health insurance plan for a child that does not include dental coverage, you are required to also purchase a separate dental insurance plan for them.
On the other hand, dental coverage for adults is not considered an essential health benefit under the ACA.
As a result, adults are not mandated to have dental insurance as part of their health insurance plans.
However, individuals with yearly incomes within a certain percentage of the federal poverty level may be eligible for a tax credit to assist with paying insurance premiums. If there is any remaining credit after paying for the health insurance plan, and the plan does not include dental coverage, it is possible to utilize the leftover credit to help cover the costs of a separate pediatric dental plan for children.
This provision aims to ensure that children have access to essential dental care coverage even if their health insurance plan does not include it.
Dental Coverage Waiting Periods
Certain dental plans may impose waiting periods before specific services are covered, particularly if you do not have prior dental coverage. These waiting periods typically range from 6 months to 12 months.
However, at Apollo, we provide dental plans that do not have waiting periods, regardless of whether you have had prior dental coverage or not. Our aim is to offer immediate coverage and ensure that you can access dental services without unnecessary delays.
Years Of Combined Experience
Call (913)-279-0077 to get health insurance.
Factors to Consider When Shopping for Dental Insurance
There are many different dental insurance plans available, so it's important to compare plans before you choose one.
If you are considering getting dental insurance, there are a few things you should keep in mind:
The cost of the premium:

 

The cost of the premium will vary depending on the plan you choose. You will need to factor in the cost of the premium when you are deciding whether or not to get dental insurance.
The deductible:

 

The deductible is the amount of money you have to pay out-of-pocket before your insurance starts to pay. The deductible will vary depending on the plan you choose.
The coverage limits:

 

The coverage limits are the maximum amount of money that your insurance will pay for dental care. The coverage limits will vary depending on the plan you choose.
The waiting periods:

 

Some dental insurance plans have waiting periods for certain services. This means that you will have to wait a certain amount of time after enrolling in the plan before you can start using it for those services.
It is important to understand all of the terms and conditions of a dental insurance plan before you enroll. This will help you to make sure that the plan is right for you.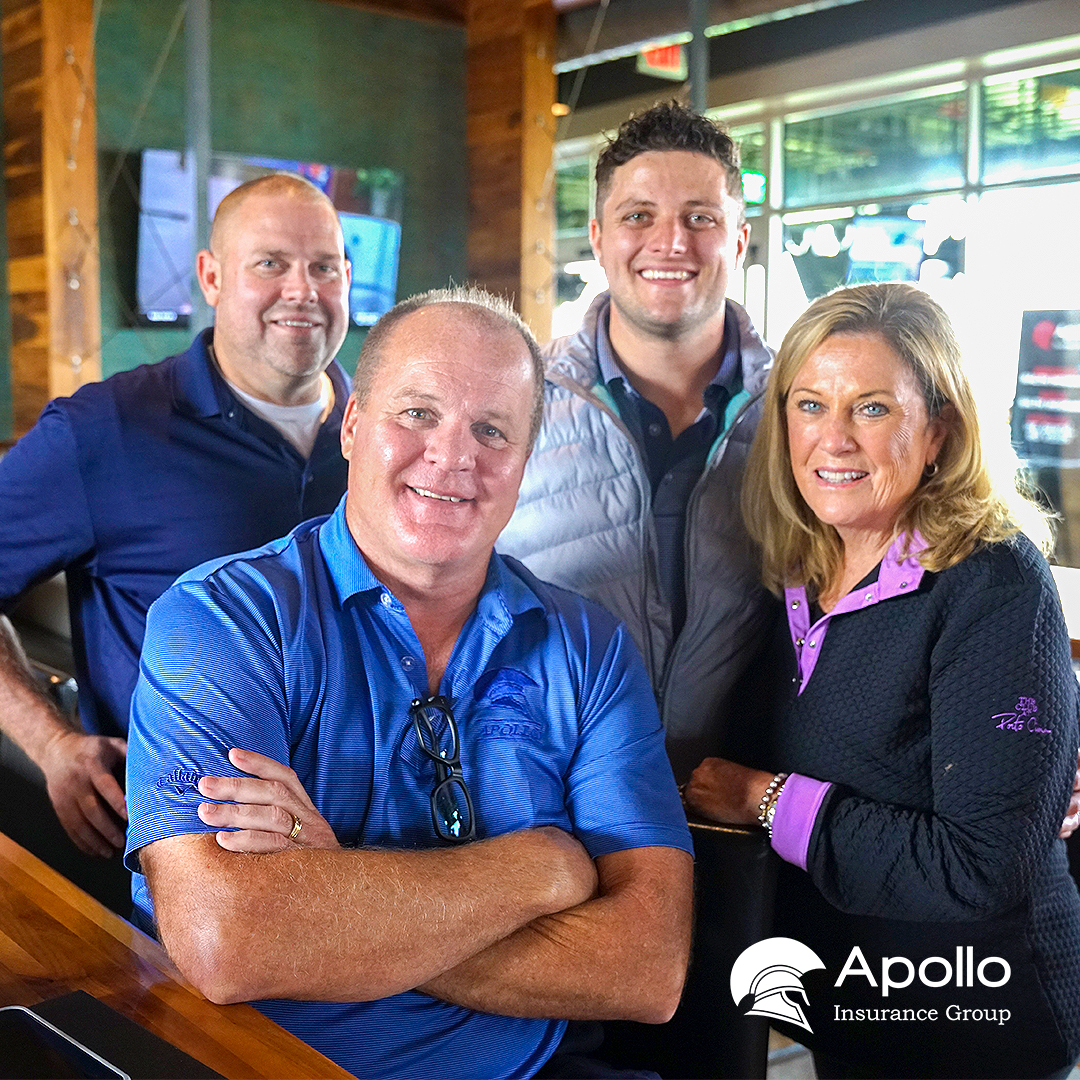 Apollo Will Find The Right Plan For You
Operating since 2010, Apollo Insurance Group is a prominent health insurance brokerage serving Lee's Summit, Missouri, and Chicago, Illinois.
Our core purpose revolves around making a positive impact on people's lives. Through our relentless commitment, we strive to unearth the optimal solutions for our valued clients, foster meaningful connections with our employees, and actively contribute to our communities.
With a specialization in Medicare, life insurance, dental, and vision coverage, Apollo boasts a team of knowledgeable agents well-versed in individual health insurance. Allow us to assist you in finding the perfect plan tailored to your needs. Connect with us today by completing our convenient contact form.
States We Are Licensed In For Dental Insurance
Apollo is licensed in 34 states.
These include: Alabama, Arkansas, Arizona, California, Colorado, Florida, Georgia, Iowa, Illinois, Indiana, Kansas, Kentucky, Michigan, Missouri, Mississippi, Montana, North Carolina, Nebraska, New Jersey, New Mexico, Nevada, New York, Ohio, Oklahoma, Oregon, Pennsylvania, South Carolina, Tennessee, Texas, Utah, Virginia, Washington, Wisconsin, and Wyoming.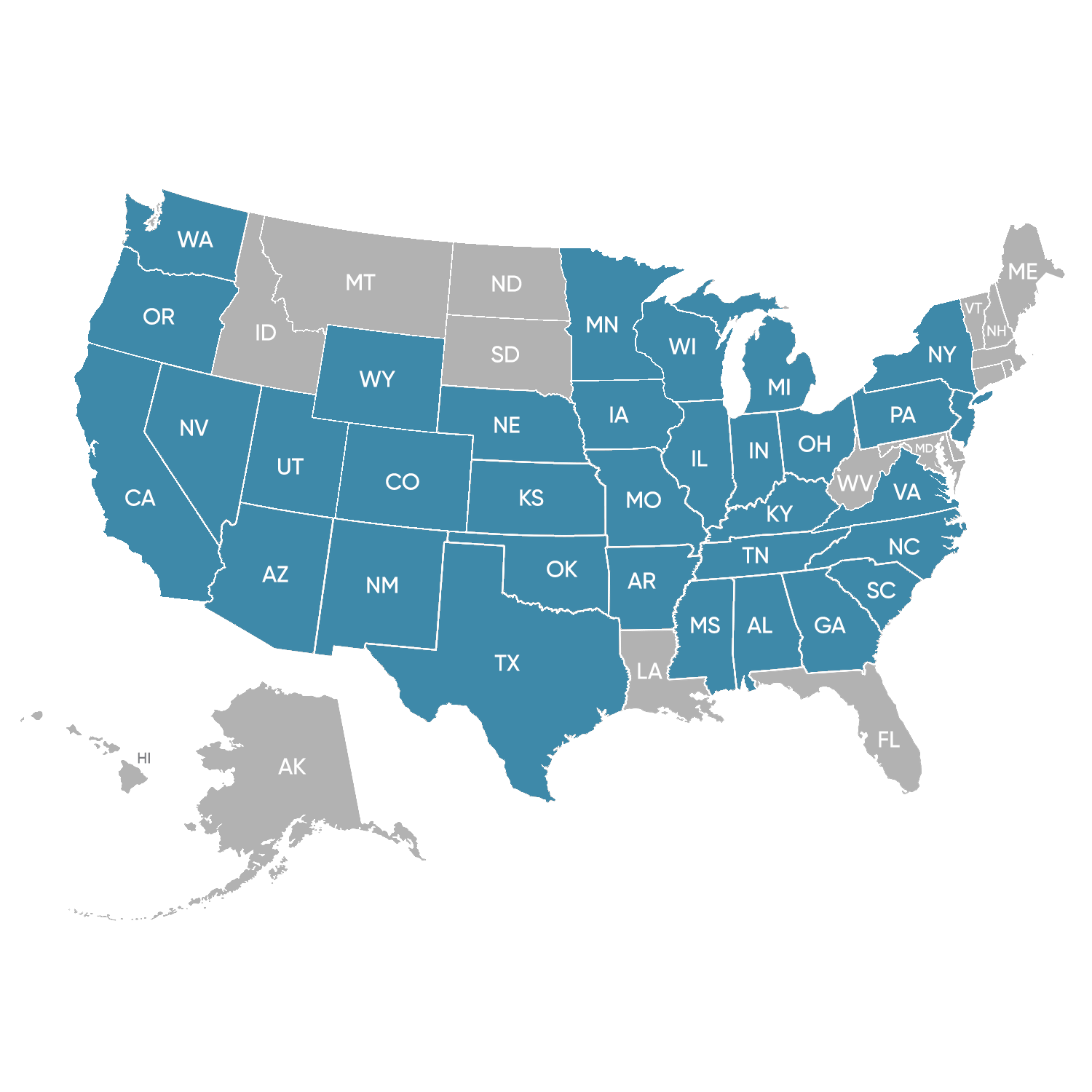 Finding the Right Dental Insurance For You
Working with a Dental Insurance Broker
When it comes to finding the right dental insurance plan for you and your family, working with a dental insurance broker can be highly beneficial.
Brokers have the expertise to navigate the various options available and help you determine the most suitable plan.
A dental insurance broker offers several advantages.
They can assist you in understanding your benefits, ensuring you get the maximum value for your money. They are knowledgeable about different plans and can help you compare them side by side. Additionally, they can address any questions you may have about your coverage and aid in finding dentists within your network.
Overall, brokers simplify the process and save you time and effort.
Choosing a Dental Insurance Broker
To choose a dental insurance broker, consider their reputation and experience. Seek recommendations from trusted sources such as friends, family, or your dentist. Conduct online research to identify any potential red flags or negative reviews.
Once you have shortlisted a few brokers, schedule appointments to discuss your requirements.
During the meeting, inquire about their experience, specific dental plans they recommend, and the support they provide after enrollment. Discuss their fees as well, as some brokers charge an hourly rate while others receive commissions from insurance companies. Ensure you are comfortable with their fees before proceeding.
Working with a reputable broker can make selecting the right dental insurance plan a much smoother process, eliminating much of the confusion and uncertainty.
It is an important decision that brings peace of mind knowing you and your family are adequately covered. By finding the right broker, you can receive expert guidance and find a plan that aligns with your needs and budget.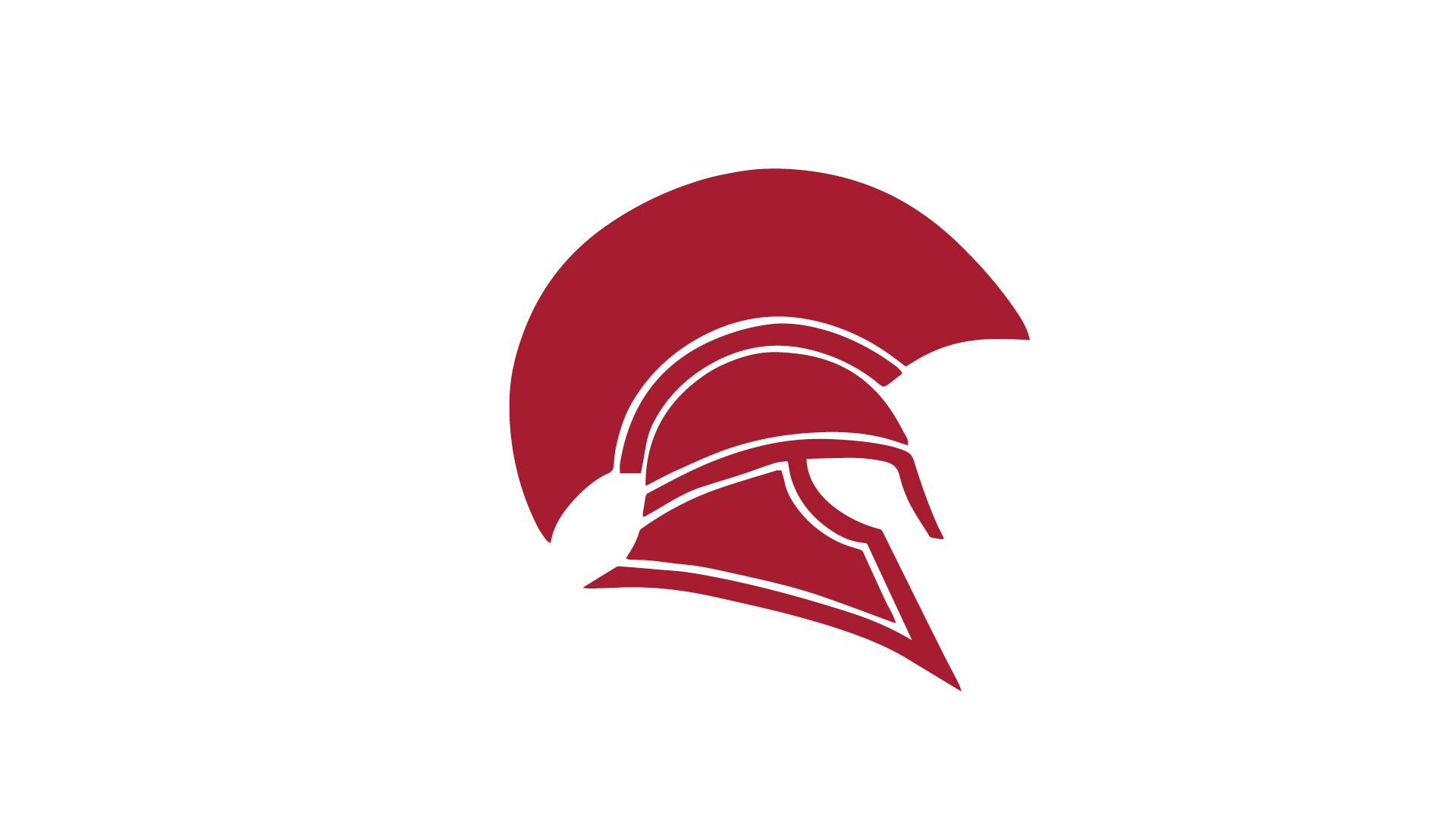 Apollo Insurance Group
 Official
Health Insurance
Brokers
As we live out our mission to Positively Impact People's Lives, we battle for you and all your health insurance needs.
FAQ with Dental Insurance
What if my dentist isn't in my carrier's network
If your dental provider is not within the network of your dental insurance plan, the available options can vary depending on the type of plan you have.
If you have a PPO (Preferred Provider Organization) plan, you typically have the flexibility to see out-of-network dentists. However, it's important to note that seeing an out-of-network dentist may result in higher costs.
In such cases, PPO plans often offer discounted rates or reimbursements for services received from out-of-network providers, though the coverage level may be lower compared to in-network providers.
On the other hand, if you do not have a PPO plan or a plan that provides out-of-network coverage, it is advisable to seek dental care from dentists who are within your insurance plan's network.
In-network dentists have negotiated contracted rates with the insurance company, which can significantly reduce your out-of-pocket expenses and maximize your insurance benefits.
To ensure optimal coverage and minimize costs, it's recommended to review your dental insurance plan and network directories to find dentists within your network. This way, you can take advantage of the benefits provided by your plan and receive the most affordable care possible.
Why should I choose a network with my carrier?
Choosing a dental network is a critical decision as it offers a range of benefits, including enhanced coverage and discounted pricing.
When you select a dental insurance plan that is affiliated with a specific network of dentists, you gain access to a curated group of providers who have established agreements with the insurance company. 
What do I do if I need to see a specialist?
If you require specialized dental treatment, it is advisable to contact your health insurance provider to determine if it falls under their coverage.
What if I move out of state?
It is recommended to contact your provider and inform them of your updated mailing and, if applicable, billing address.
Will I get a plan ID card? Do I need one? How do I use one?
Most insurance carriers issue ID cards to their members.
However, having a physical ID card is not always necessary as long as you have your member ID.
To utilize your dental insurance, you can simply visit the dentist and present your member ID to them.
Apollo Will Find the Right Plan for You
Apollo Insurance Group is a health insurance brokerage located in Lee's Summit, Missouri and Chicago, Illinois. We have been around since 2010, and our mission is to positively impact people's lives. We do this by fighting to find the best option for our clients, create relationships with our employees, and give back to our communities. Apollo also specializes in Medicare, life insurance, dental, and vision plans. We have agents that are experts on health insurance and are ready to help you find the right plan or answer any questions you have. Fill out our contact form to get in touch with an agent for a free consultation.
Table Of Contents What Does Out of Pocket Mean? What is an Out of Pocket Maximum? Are There Plans That Have No Out of Pocket? Out of Pocket Maximum vs DeductibleThe healthcare system can be complex and confusing, especially when it comes to understanding the different...
read more
Contact Us To Get Affordable Health Coverage For Your Needs At No Extra Cost!