Health sharing ministries & Plans
Get Affordable Health Coverage From A Sharing Plan
🏥PPO National Network (largest healthcare provider network)
📉Price Not Based On Income (lower out of pocket & premiums)
🚫Not Regulated By Government
🙋Plans For Everyone (not based on beliefs)
What is a Health Sharing Ministry?
Health Sharing Ministries (or Cost Sharing Ministries, as they are sometimes called) are organizations that allow people of faith to operate their own healthcare option. It works very similarly to insurance:
Members of the ministry make a monthly contribution to the ministry

The monthly contributions are put into a shared fund pool

When a member of the ministry is sick or injured, they can pull from the pool to help cover their medical costs
That all sounds very similar to a health insurance plan, and it is. However, there are some key differences between health shares and health insurance.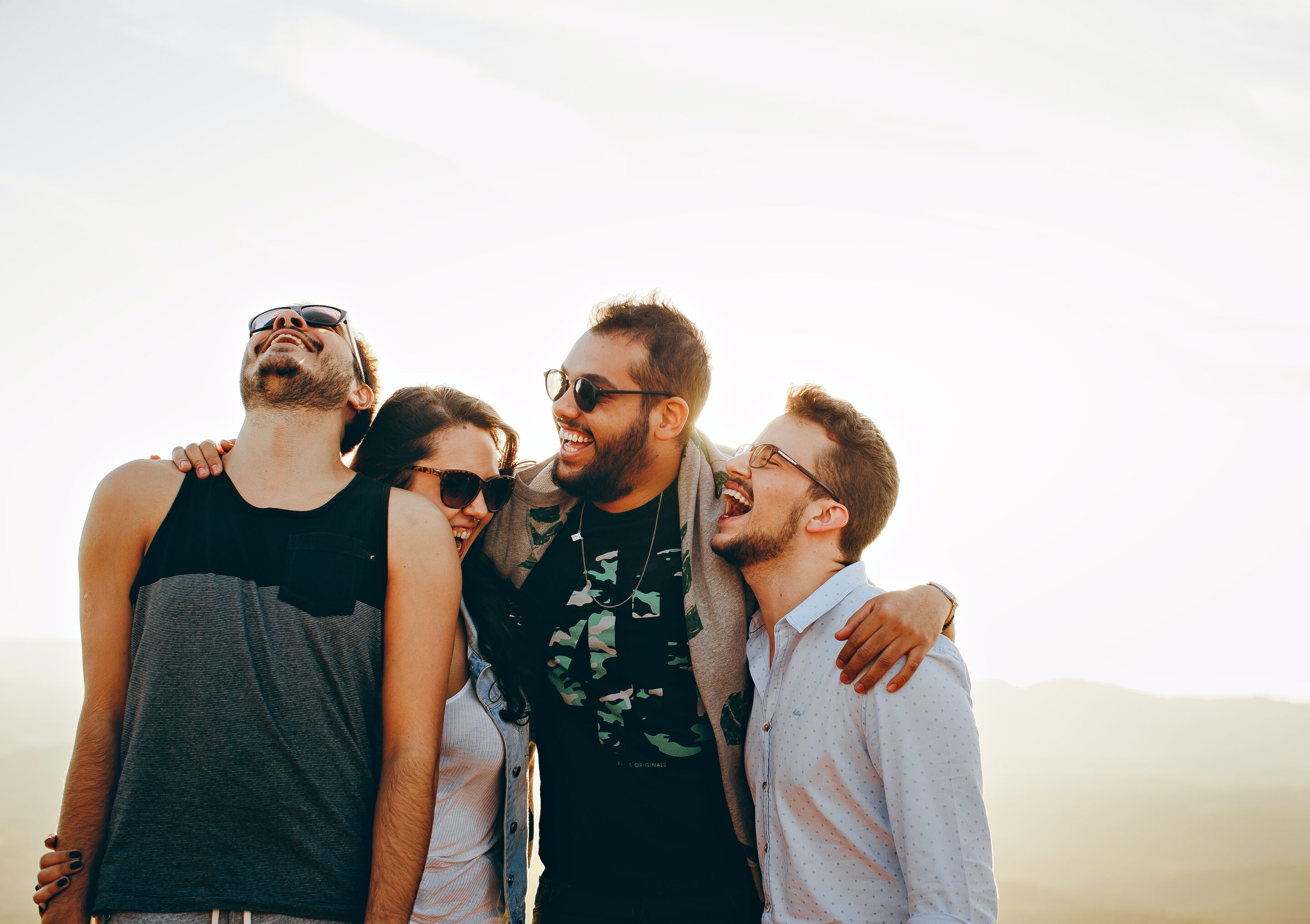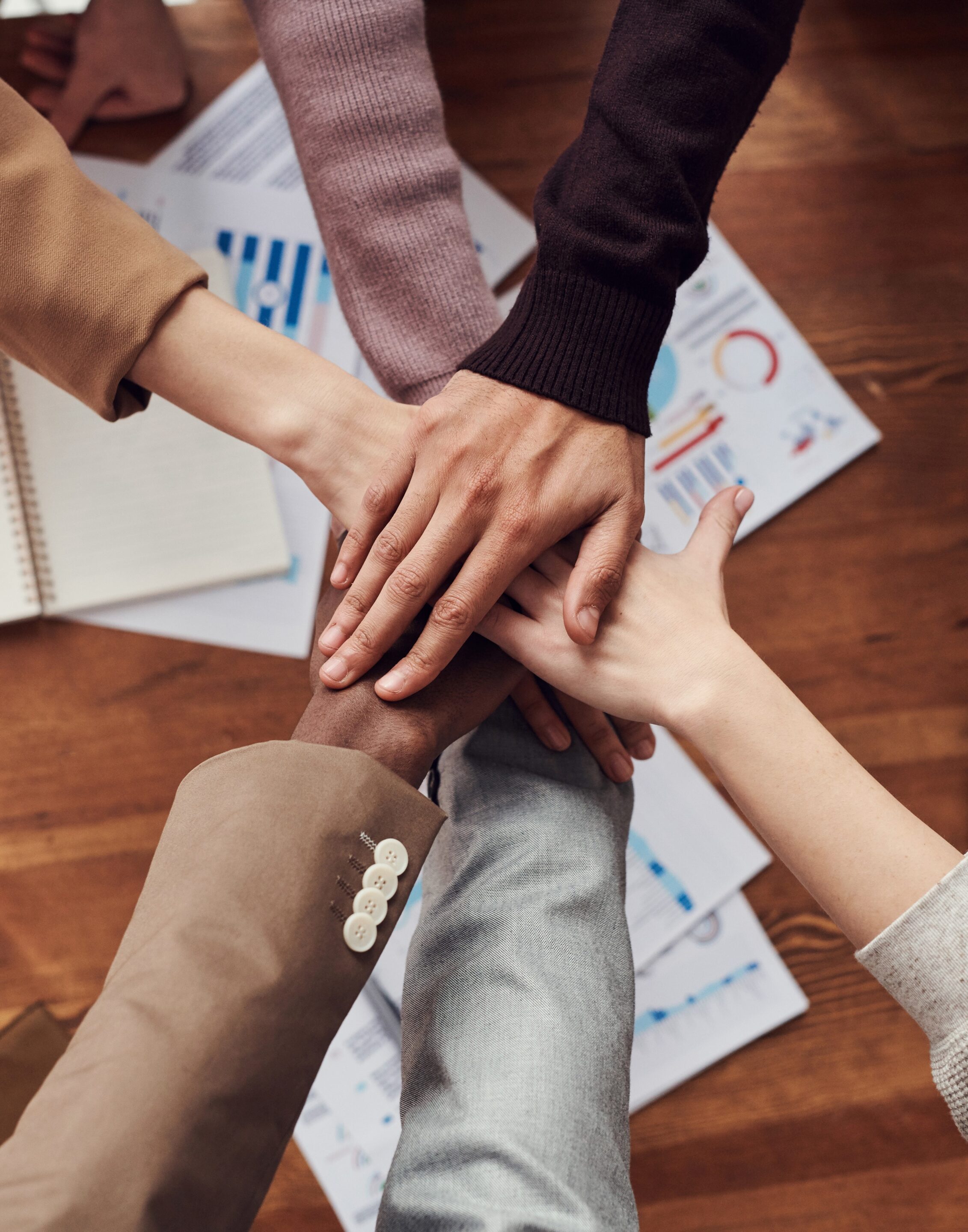 How Health Sharing Ministries Work
Health shares work similarly to health insurance. However, there are some differences in terminology and operation that you need to know about before signing up for one of these plans!
First, you will apply to join a health sharing ministry, and they will have you affirm your moral and/or religious beliefs.
After that, you start to pay monthly contributions to help out other members.
When you get hurt, you can go to a doctor or medical facility of choice. All of your upfront bills will be paid.
Your health sharing ministry then reimburses you for your shareable amount.
Health Sharing vs. Health Insurance
There are a lot of similarities between health sharing ministries and health insurance, but there are also important differences. It's important to consider all of the following when choosing between health shares and health insurance:
Health sharing ministries are religious organizations and require their members to understand and agree to certain religious beliefs.

Ministries typically have lower pre-subsidy costs than comparable ACA/Obamacare plans because they are based on household income.

Health sharing ministries offer Nationwide PPO networks versus local HMO/EPO networks through Obamacare. 

Health sharing ministries are available to enroll 365 days a year with no qualifying event needed. 

Health sharing ministries are auto-renewable. So there is no need to renew your plan each year.

Health sharing ministry membership fees are not tax deductible.

You can enroll in Health Sharing Ministries at ANY TIME – You do not have to wait for Open Enrollment or a Special Enrollment Period.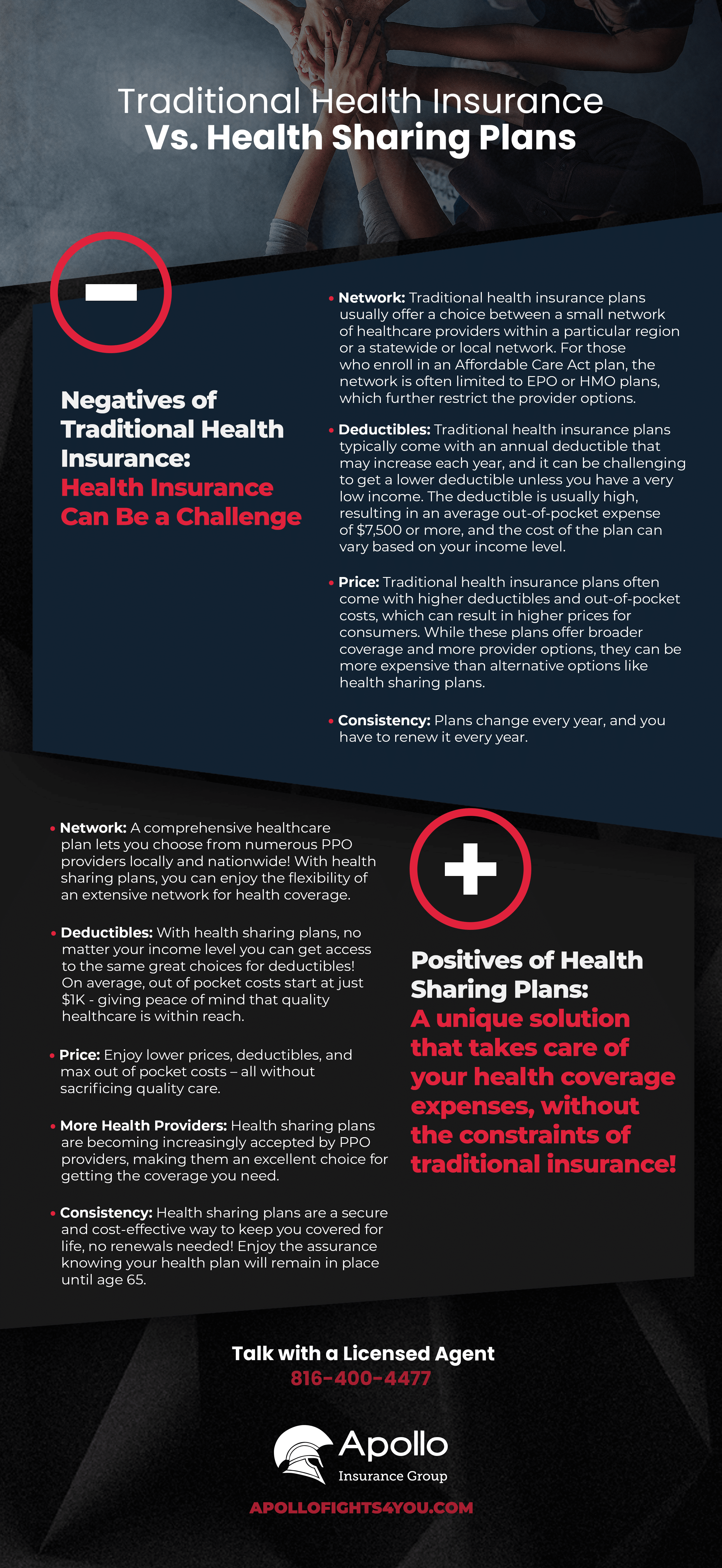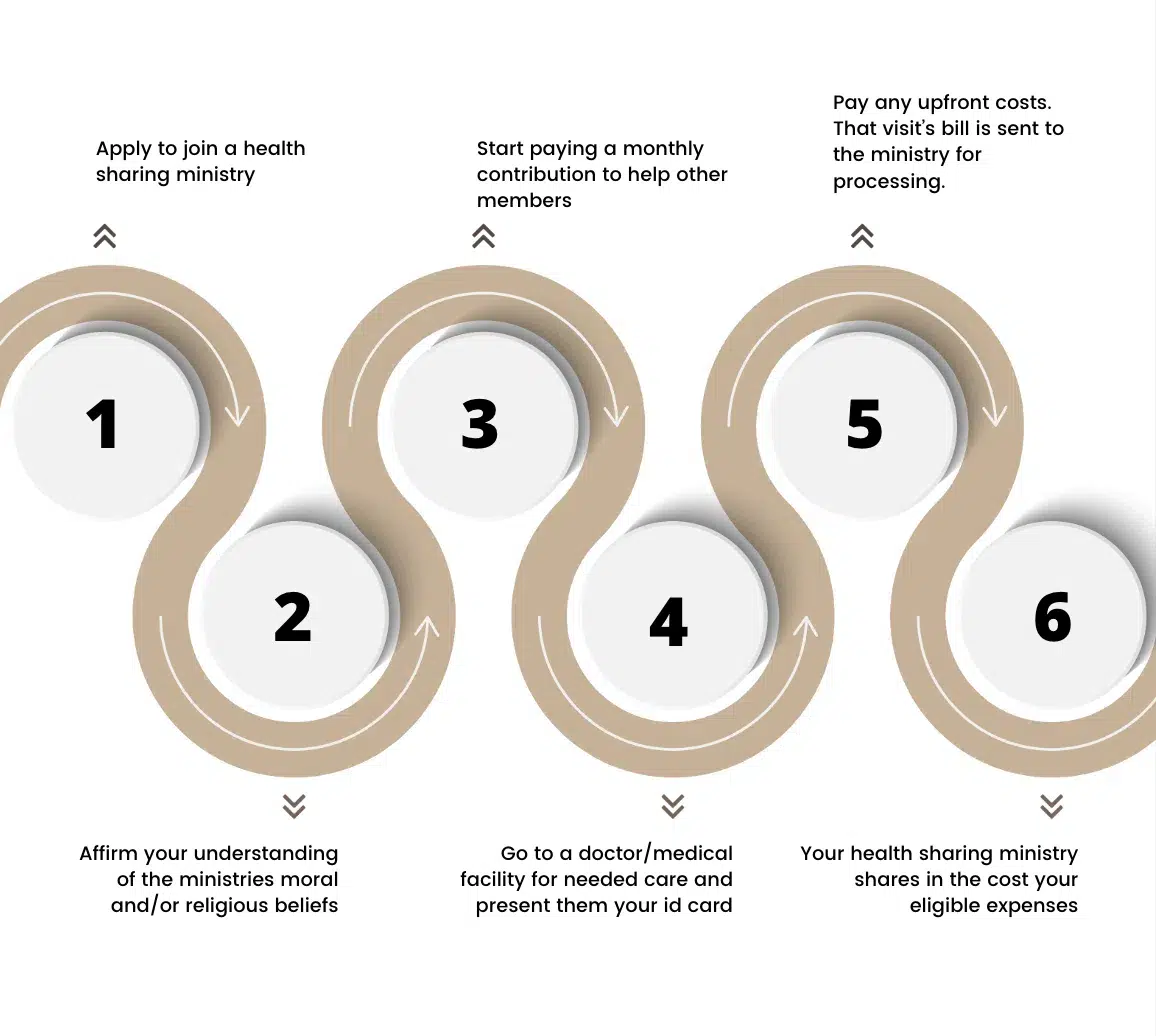 Useful Plan Information for Health Sharing Plans
Most HSMs either utilize an Open Access network or they utilize the Multiplan PHCS network 
Multiplan PHCS is one of the largest PPO networks with over 1 million medical providers nationwide. 

Open Access means you have the freedom to go see any provider that you would like. 

Typically by having a PPO or Open Access network you will receive between a 30-40% discount 
On average most HSM plans on average increase by around $10 a month on average. Typically for insurance plans, they increase by about 10% each year on average for the monthly premium.
Benefits of Health Sharing Ministries
Flexibility in Provider Choice
Health sharing ministries typically do not have network restrictions, allowing members to choose their preferred healthcare providers without being limited to specific networks. This flexibility gives individuals the freedom to seek care from doctors, hospitals, or specialists they trust and prefer.
Affordability
Health sharing ministries often provide a more cost-effective option for managing healthcare expenses compared to traditional health insurance plans. Members typically pay lower monthly sharing amounts (similar to premiums) than they would for insurance coverage, which can lead to significant savings.
Shared Community and Support
Health sharing ministries foster a sense of community among members who share similar religious or ethical beliefs. This shared community can provide emotional support, encouragement, and the opportunity to connect with like-minded individuals who understand their values and experiences.
Shared Decision-Making
Members of health sharing ministries are often encouraged to actively participate in their healthcare decisions. This shared responsibility empowers individuals to have a say in their treatment options and engage in shared decision-making with their healthcare providers.
Exemption From Insurance Mandates
Depending on the jurisdiction, health sharing ministries may be exempt from certain insurance mandates. This exemption can provide individuals with an alternative option for managing their healthcare costs, potentially avoiding penalties or requirements associated with traditional health insurance.
Years Of Combined Experience
Call (913)-279-0077 to get health insurance.
Are Health Sharing Ministries Right For Me?
Determining whether health sharing ministries are suitable for your needs requires careful consideration.
Health sharing ministries offer compelling advantages to many individuals. For some, participating in a health sharing ministry allows them to support the well-being of fellow believers. Others may find these ministries as the optimal choice for securing healthcare coverage outside of the Open Enrollment period for the Affordable Care Act.
If your income falls just above the threshold for qualifying ACA insurance subsidies, health sharing ministries often offer the most cost-effective option available. However, it's important to note that health sharing ministries may not be the right fit for everyone, as individual circumstances vary. Conducting thorough research and evaluating the specific features, requirements, and limitations of different health sharing ministries is essential in making an informed decision.
Contact the brokers at Apollo Insurance Group for help finding a health share ministry, free of charge.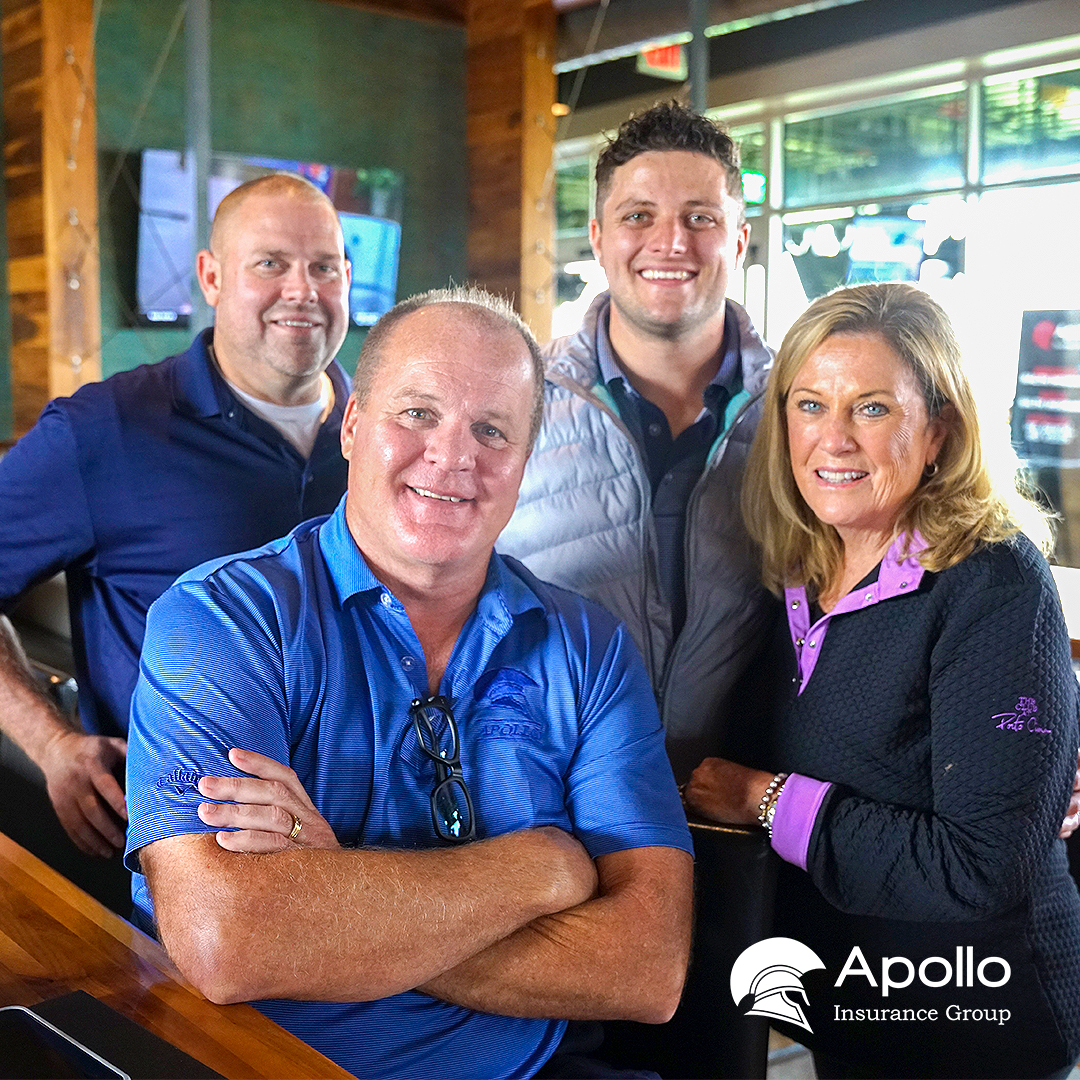 Apollo Will Find The Right Plan For You
Operating since 2010, Apollo Insurance Group is a prominent health insurance brokerage serving Lee's Summit, Missouri, and Chicago, Illinois.
Our core purpose revolves around making a positive impact on people's lives. Through our relentless commitment, we strive to unearth the optimal solutions for our valued clients, foster meaningful connections with our employees, and actively contribute to our communities.
With a specialization in Medicare, life insurance, dental, and vision coverage, Apollo boasts a team of knowledgeable agents well-versed in individual health insurance. Allow us to assist you in finding the perfect plan tailored to your needs. Connect with us today by completing our convenient contact form.
What states are Apollo licensed in with health sharing plans?
Apollo is licensed in all 50 states. This allows us to sell health sharing plans nationwide.These plans are a great alternative to traditional health insurance.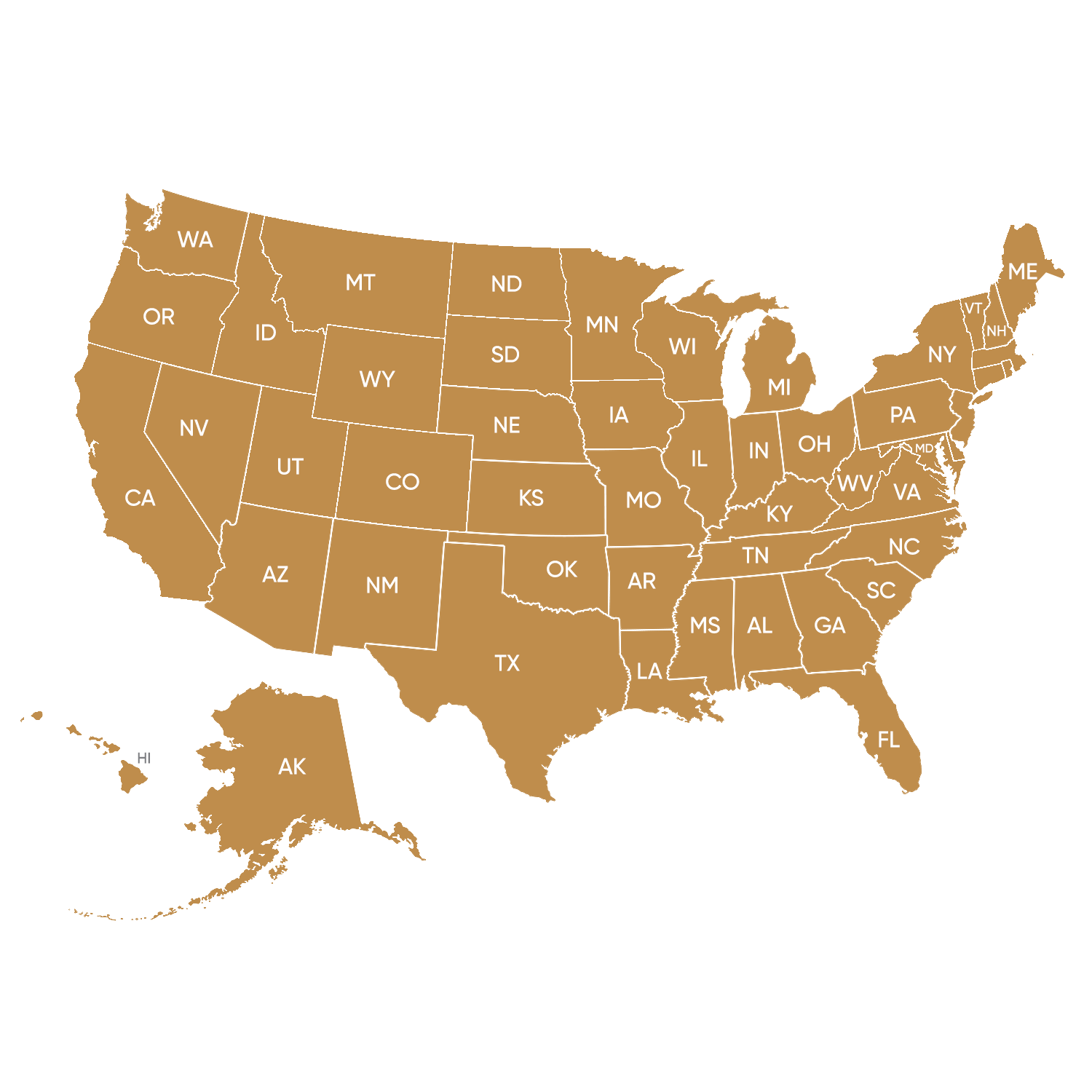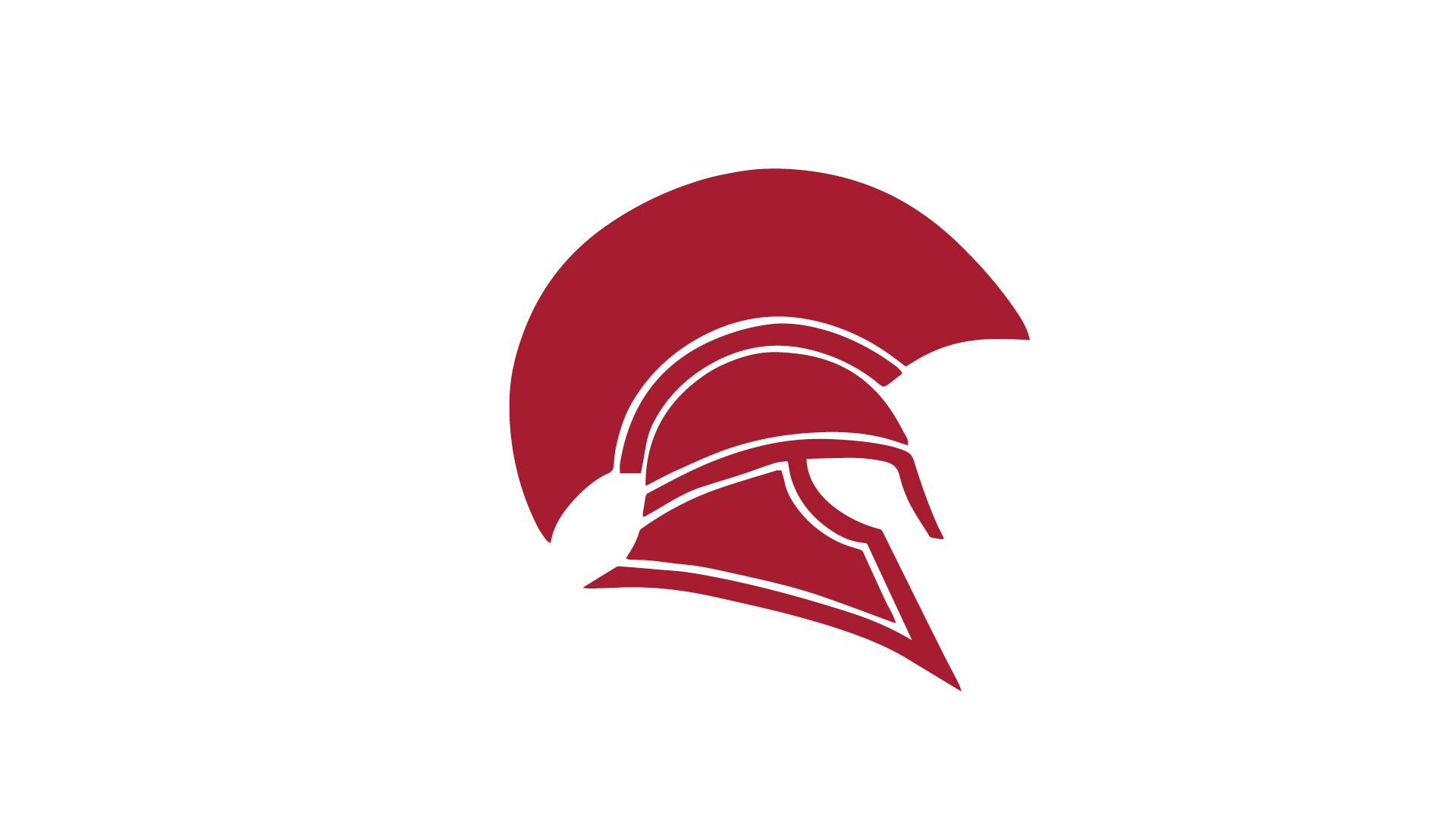 Apollo Insurance Group
 Official
Health Insurance
Brokers
As we live out our mission to Positively Impact People's Lives, we battle for you and all your health insurance needs.
FAQ with Health Sharing Ministries
Are health shares the same thing as health insurance?
No, they are an alternative to regular insurance plans that offer individuals similar type medical coverage to health insurance.
Do health share programs accept everyone?
Some programs do and some programs don't accept everyone. The only reason they would not accept is because of a pre-existing condition. This is something that cannot be helped and is out of their control.
When can I enroll?
You can enroll in our program at any time throughout the year. There is no need to wait for a specific enrollment period. Health sharing plans are different in which you also don't need a qualifying life event either.
How do health sharing plans work?
Health sharing plans typically operate on the principle of voluntary sharing. Members contribute a monthly payment (referred to as a "share") to the health sharing organization. When a member incurs a medical expense, they submit a claim to the organization. The organization reviews and verifies the claim and, if approved, coordinates the sharing of funds from other members to cover the expense.
What are the advantages of health sharing plans?
Some potential advantages of health sharing plans include lower monthly costs compared to traditional health insurance premiums, the ability to choose healthcare providers without network restrictions, and a sense of community among members who share similar values.
What are the limitations or drawbacks of health sharing plans?
Health sharing plans may have limitations such as not covering pre-existing conditions, having restrictions on coverage for certain treatments or services, and being subject to annual or lifetime sharing limits. Additionally, health sharing plans may not be recognized by healthcare providers, which means members may need to pay for services out of pocket and seek reimbursement later.
Are health sharing plan contributions tax-deductible?
Contributions to health sharing plans are generally not tax-deductible. Unlike traditional health insurance premiums, health sharing plan contributions do not qualify as a medical expense deduction for federal income tax purposes.
How can I find a reputable health sharing organization?
When considering a health sharing plan, it's important to research and evaluate different organizations. Look for organizations that have a solid track record, good financial standing, clear guidelines on sharing, and positive reviews from existing members. It's also advisable to consult with a licensed insurance professional or financial advisor to understand the implications and limitations of health sharing plans.
Apollo Will Find the Right Plan for You
Apollo Insurance Group is a health insurance brokerage located in Lee's Summit, Missouri and Chicago, Illinois. We have been around since 2010, and our mission is to positively impact people's lives. We do this by fighting to find the best option for our clients, create relationships with our employees, and give back to our communities. Apollo also specializes in Medicare, life insurance, dental, and vision plans. We have agents that are experts on health insurance and are ready to help you find the right plan or answer any questions you have. Fill out our contact form to get in touch with an agent for a free consultation.
Table Of Contents What Does Out of Pocket Mean? What is an Out of Pocket Maximum? Are There Plans That Have No Out of Pocket? Out of Pocket Maximum vs DeductibleThe healthcare system can be complex and confusing, especially when it comes to understanding the different...
read more
Contact Us To Get Affordable Health Coverage For Your Needs At No Extra Cost!