Start Your Coverage Today With Our No Cost Service
Ambetter Health
Plans
Starting
at
$0.00/Month
Apollo Insurance Group is an officially licensed brokerage. Our agents are contracted by Ambetter to sell their products.
Apollo
protects
your
information
The data your provide to Apollo Insurance will not be shared with other 3rd parties. You will be contacted shortly by an Apollo agent who is licensed in your area, and whose goal it is to secure the best possible coverage for you at an affordable price.

Apollo Insurance Group –
 Official
Ambetter
Health
Brokers
As we live out our mission to Positively Impact People's Lives, we battle for you and all your health insurance needs.
Ambetter Insurance Reviews
According to Forbes Advisor's analysis, Ambetter is a cost-effective option with fewer consumer complaints compared to its competitors. The company provides Bronze, Silver, and Gold marketplace plans for individuals, as well as dental and vision coverage, and a rewards program called My Health Pays.
Some of the advantages of Ambetter include its lower average monthly rates in comparison to its competitors, as well as offering PPOs on the ACA marketplace – a rarity compared to HMOs and EPOs. Additionally, the My Health Pays rewards program allows members to earn points that can be used to offset their rates, copays, deductibles, and coinsurance.
However, a disadvantage of Ambetter is its limited availability.
Years Of Combined Experience
Call (913)-279-0077 to get health insurance.
Some Of Our Many Carriers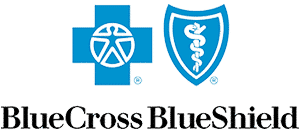 I don't know much about insurance, but I know these are the people I want to work with. My rep has been Matt Sisk for the last two years and I hope he's my rep for the next fifty. Best customer service I've ever received, very quick responses, and very personable. He even asked me about my cat. Can't exaggerate it enough, if you get the opportunity ask for Matt Sisk. 10/10, he's so great
I had the pleasure of working with Jacob Katzfey during Open Enrollment. He directed me to the right policy for my situation. His professionalism and ability to explain all the policy benefits made the process super easy and stress free. Thanks you for all your help.
Austin has been fantastic to work with. This was my first time getting an individual plan and he really helped me through out the whole process. I have already recommended him to many friends and family because I was so impressed with the high quality service he provided me. Thank you so much Austin for all your help and hard work.
Bau C.
"I'm so glad I found your agency. Health insurance is pretty confusing. Jared was extremely helpful and knowledgeable. His expertise made the jump to retirement much easier. Thank you for your help!"
Jocelyn R.
"I don't know yet if our insurance coverage will be better than the horrific plan we just left, BUT as far as being helpful, responsive, detail-oriented, etc, I couldn't ask for more than Austin Zimmerman at Apollo thus far! Insurance is SO HARD to navigate, and having an actual HUMAN to help with it is invaluable."
RAUL B.
"Clark was great to work with and very patient with me during the setup of our health insurance. He was quick to respond and never made me feel like a burden when I asked questions. I would recommend it to anyone looking for small business coverage!"
Contact Us To Get Affordable Health Coverage For Your Needs At No Extra Cost!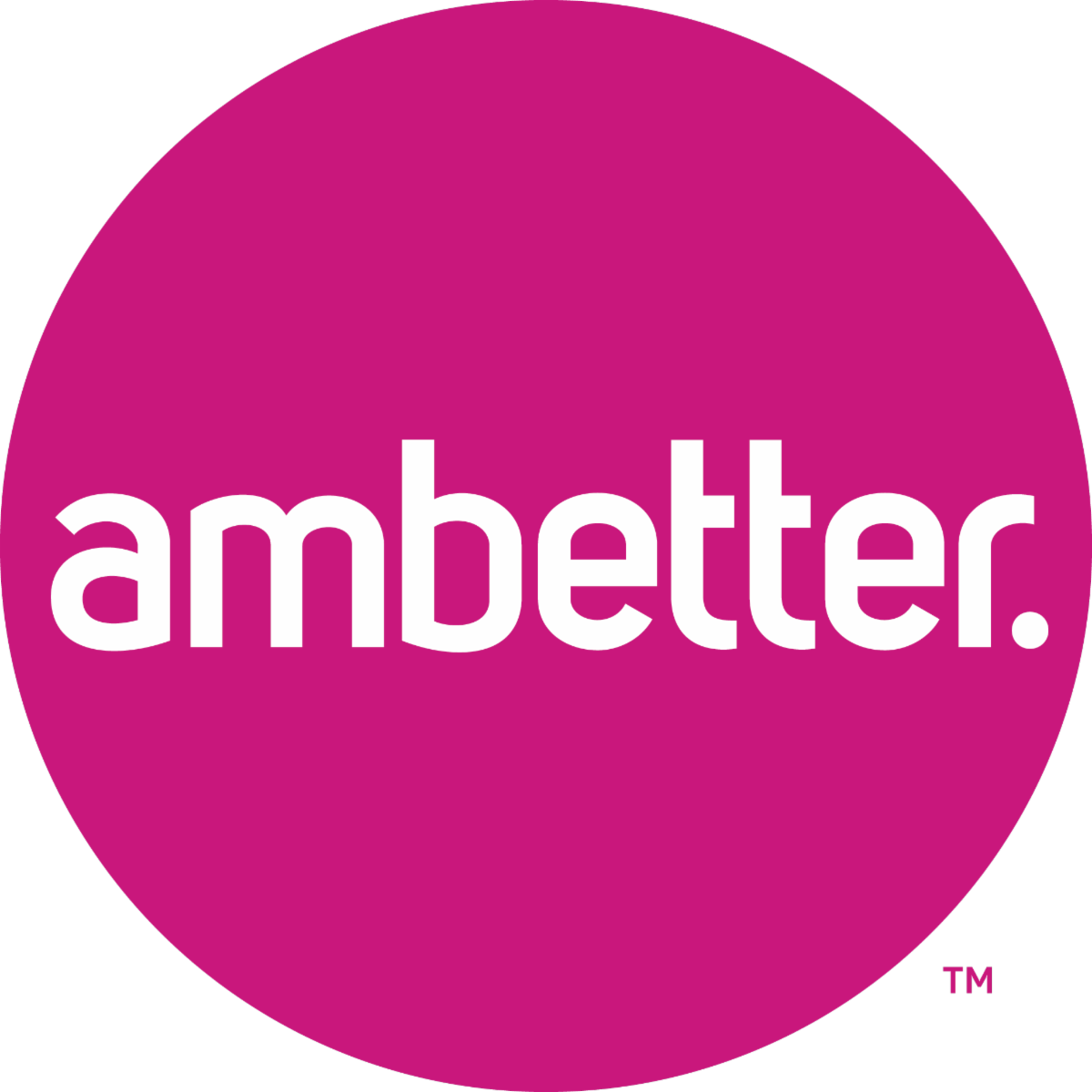 Who is Ambetter?
Ambetter is one of the largest market place carriers in the market place. In the Midwest they have 60% of the market insurance by their products. To me that speaks volumes of them as a company and gives us the confidence to recommend these policies for our clients. Their products are offered through Centene Corporation. Ambetter is located in 26 states across the U.S.
Ambetter's mission is that they believe that high quality care is best delivered on a local level. That's why they partner with local providers, ensuring Ambetter members have access to the care they need. Through strategic care management programs and enhanced collaboration, they work to improve the health of the community one person at a time.
History of Ambetter
Since 2014, Ambetter has been helping serve customers with their health insurance benefits on the ACA Marketplace. They serve over 2 million members as of today.
Recent Changes with Ambetter
One really cool thing about Ambetter is it's one of the few carriers in the market place that runs on a National Network: this means if you are in a state where Ambetter is available you are covered at hospitals outside of your "HMO". Basically it travels with you like a PPO plan does. Not a lot new with Ambetter moving into 2023 as they have publicly announced that they will have a marginal rate increase and will still remain the most reliable and competitive resource for individuals to obtain health insurance.
What plans does Ambetter have?
If you're interested in a new health insurance plan, Ambetter may be a good choice for you. The company offers several different plans and can help you choose the best one for you and your family. You can also track your claims online, connect with a nurse hotline, and find out if you qualify for subsidies. Although these resources aren't as extensive as those offered by other companies, they help make the experience of being a member easier and safer. Ambetter has 4 different types of plans: Ambetter Essential, Balanced and Secure Care Plans, Ambetter Select Plans, Ambetter Value Plans, and Ambetter Virtual Access Plans.
First, the Ambetter Essential, Balanced and Secure Care Plans are offered in bronze, silver, and gold levels. The Ambetter Essential Care plan (Bronze) will just cover your basic healthcare needs. They usually have lower monthly premiums, but higher out of pocket costs. The Ambetter Balanced Care plan (Silver) is their best value plan. You get the best of both worlds with monthly premiums and out-of-pocket costs. The Ambetter Secure Care plan (Gold) will have a higher monthly premium, but this will help limit the costs with your out-of pocket.
Second, the Ambetter Select Plans just got released recently in Florida and Georgia. They offer a low and affordable monthly premium in a selective network of healthcare providers and hospitals.
Third, the Ambetter Value Plans just got released recently in Florida, Nevada, and Texas. These plans are the lowest priced premiums with specific health care providers and hospitals. Individuals on this plan will use the Ambetter Guide to select their Primary Care Provider.
Lastly, the Ambetter Virtual Access Plans recently got access in Michigan, Mississippi, South Carolina, and Texas. These plans allow members to have full access to a virtual primary care experience. Members also get a $0 copay if they see a virtual Primary Care Physician with Teladoc's virtual network.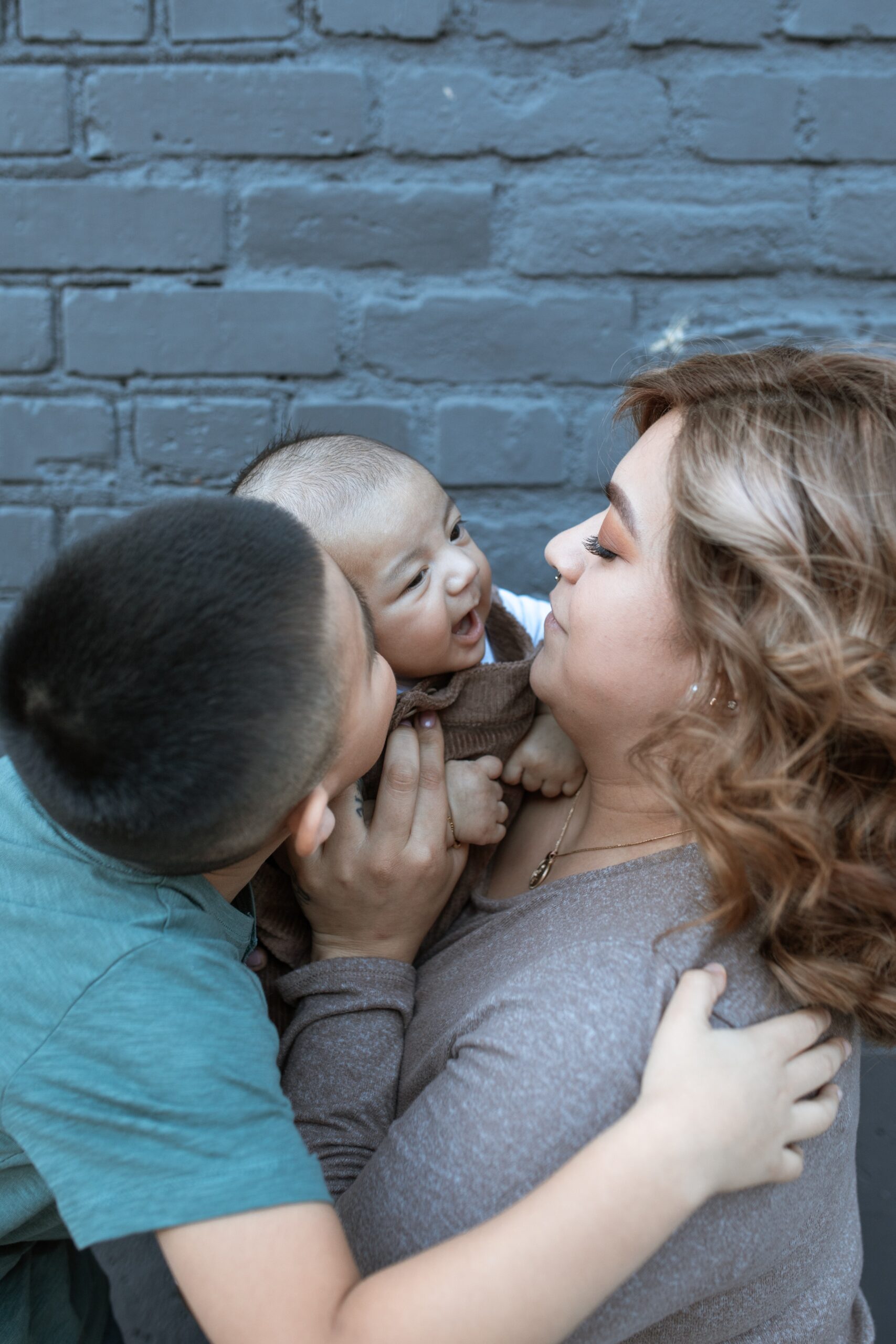 Benefits of Ambetter
You can get the most out of your Ambetter plans by their health and wellness benefits. 
Affordable Dental and Vision Insurance

Pharmacy Program

Ambetter Telehealth

Care Management Services

Start Smart for your baby

Health Management Programs

24/7 Advice Line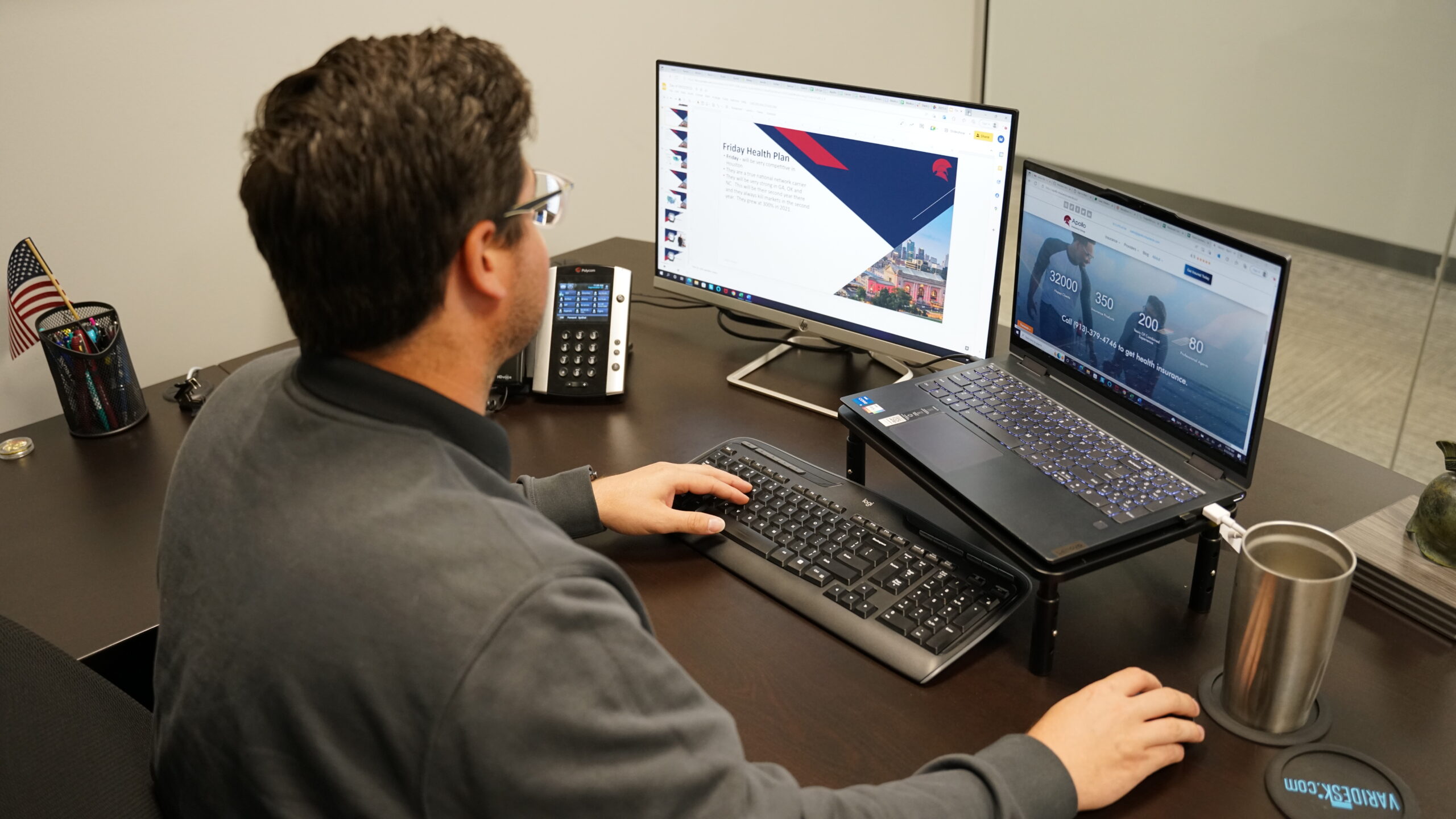 The Benefits of Working with a Health Insurance Broker
When it comes to health insurance, there's no one-size-fits-all solution. The needs of each individual and family are unique, and so are the plans that will work best for them. That's where health insurance brokers come in. A health insurance broker is a professional who understands the ins and outs of the different types of plans available and can help you find the one that's right for you. Here are just a few of the benefits of working with a health insurance broker.
You'll Get Objective Advice
One of the biggest benefits of working with a health insurance broker is that you'll get objective advice. A broker doesn't work for any one particular insurance company, so they're not trying to sell you on a specific plan. Instead, they're focused on finding the plan that's best for you and your family based on your specific needs and budget.
You'll Have Someone in Your Corner
Another benefit of working with a health insurance broker is that you'll have someone in your corner. Trying to navigate the world of health insurance on your own can be daunting, but working with a broker takes away a lot of that stress. They'll handle all the paperwork and phone calls so that you can focus on taking care of yourself and your family.
You'll Save Money in the Long Run
When you work with a health insurance broker, they find the best option for you, especially being able to save money on plans. That's because brokers have access to discounts that aren't available to individuals who purchase their own plans. In addition, brokers also know how to maximize your coverage so that you're not paying for things that you don't need. Over time, those savings can really add up.
If you're shopping for health insurance, working with a broker is a great option. You'll get objective advice, somebody in your corner, and access to discounts that can save you money over time. So why wait? Find a broker today, such as Apollo Insurance Group, and take the first step toward getting the coverage you need at a price you can afford.
What states is Apollo licensed in with Ambetter?
Apollo is licensed in 23  states with Ambetter. These include: Arkansas, Arizona, Florida, Georgia, Illinois, Indiana, Kansas, Kentucky, Louisiana, Michigan, Missouri, Mississippi, North Carolina, Nebraska, New Jersey, Nevada, Ohio, Oklahoma, Pennsylvania, South Carolina, Tennessee, Texas, and Washington.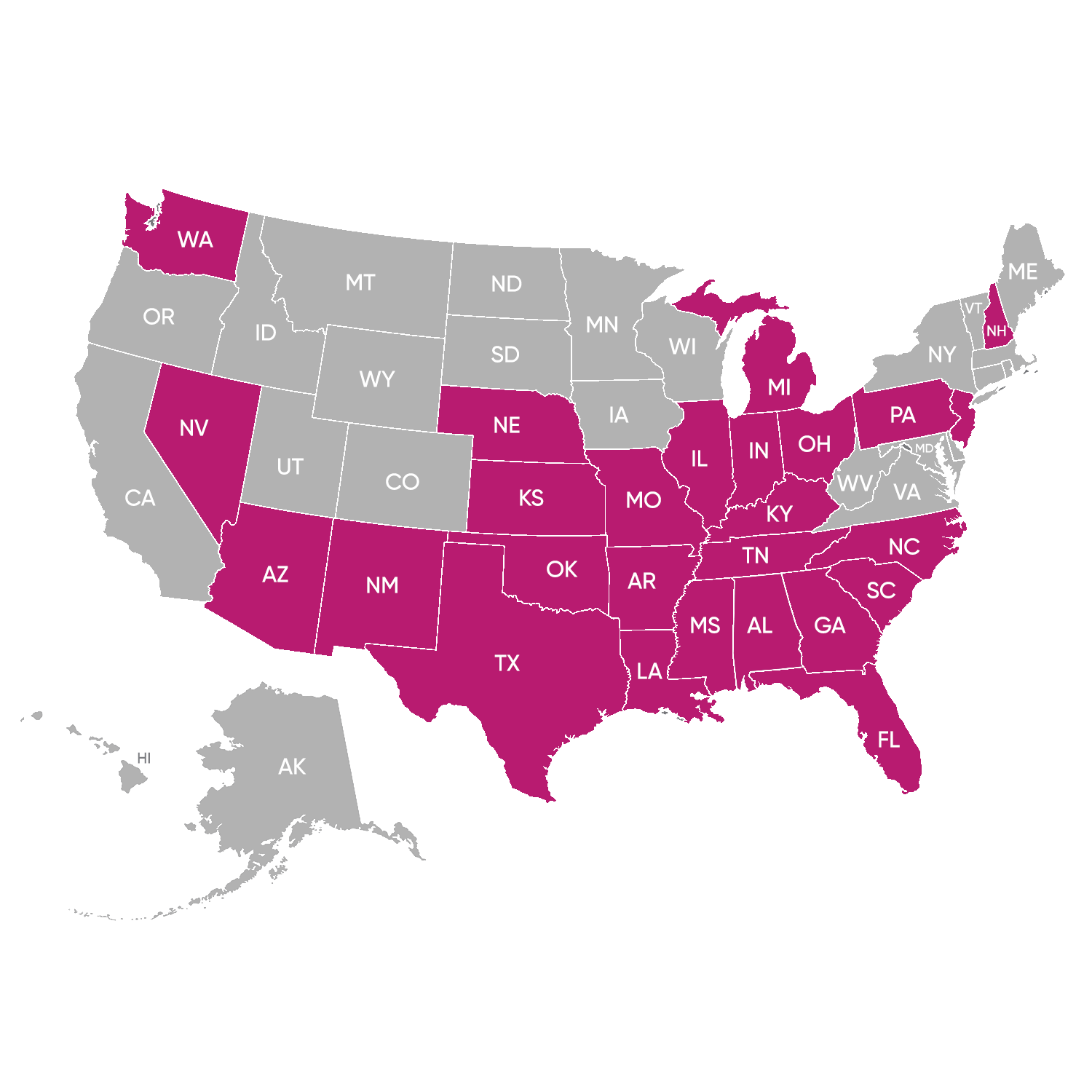 FAQ on Ambetter Health Insurance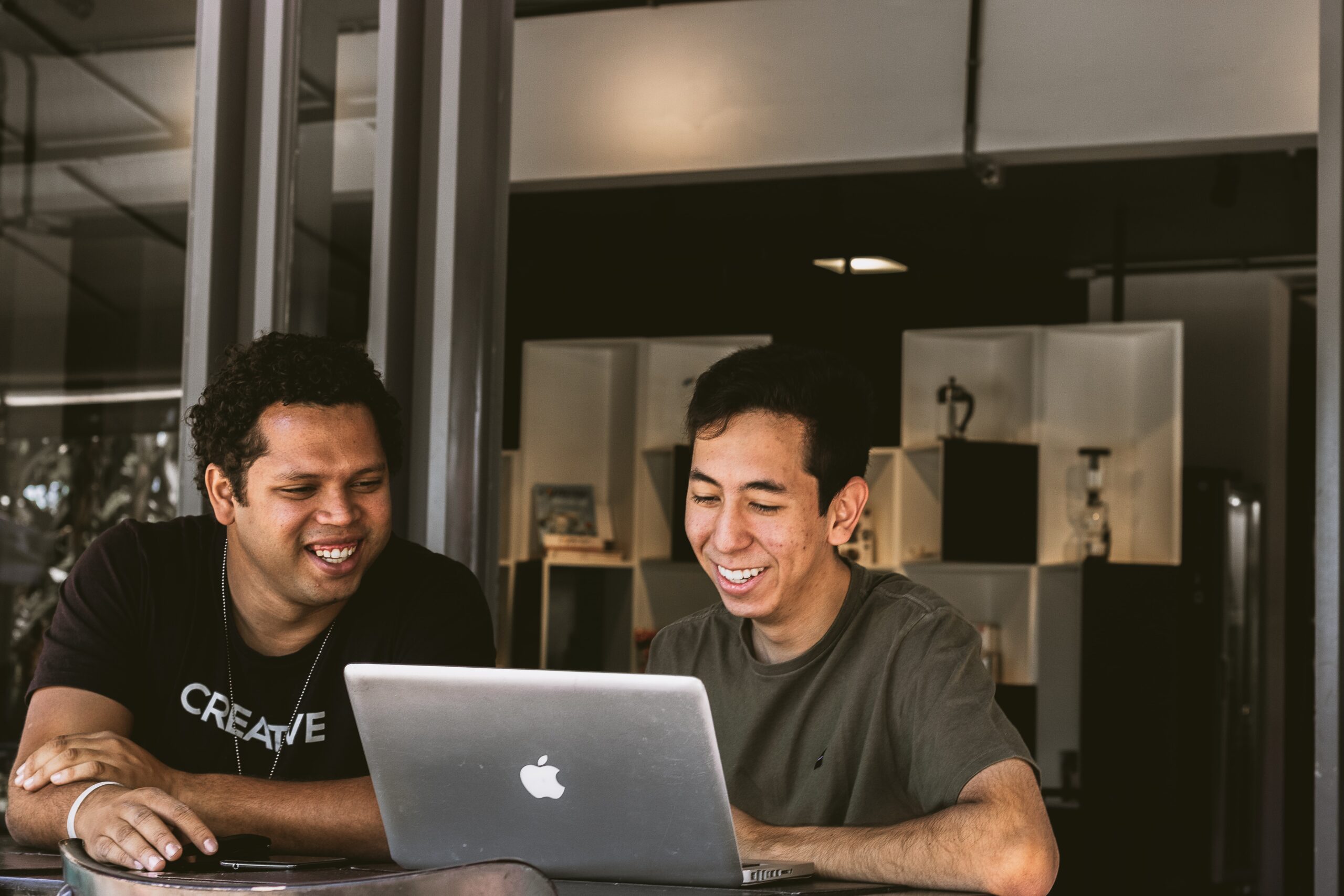 Is My Ambetter health insurance plan automatically renewed for next year?
Yes, your Ambetter health plan is automatically renewed for the following year. Every year, around October and November, Ambetter will contact you to verify that the information on file is correct and up-to-date. It is important that you review your coverages and ensure that all information is accurate. This will help make sure that your plan is ready to go for the new year and that you have the best coverage for your needs. You also have the option to switch plans during this time if you feel another plan better suits your needs or budget. If you do choose to switch plans, please keep in mind any remaining deductible balances you may have from the prior year won't carry over to a new plan.
How can I add an additional person to my policy?
Adding an additional person to a policy is relatively simple and can be done in a few easy steps. Firstly, contact the insurance provider directly and provide them with any necessary information about the additional person who will be added to the policy. This could include their full name, date of birth, address and other contact details. The provider will then assess the new person's eligibility for coverage under the current policy and determine whether any extra costs are applicable. If accepted, they may also require a signature from both parties along with payment of any associated fees before processing the request. Finally, it's important to read through all documentation provided by your insurance provider carefully as it will outline any changes or conditions that apply to adding an additional person to your policy.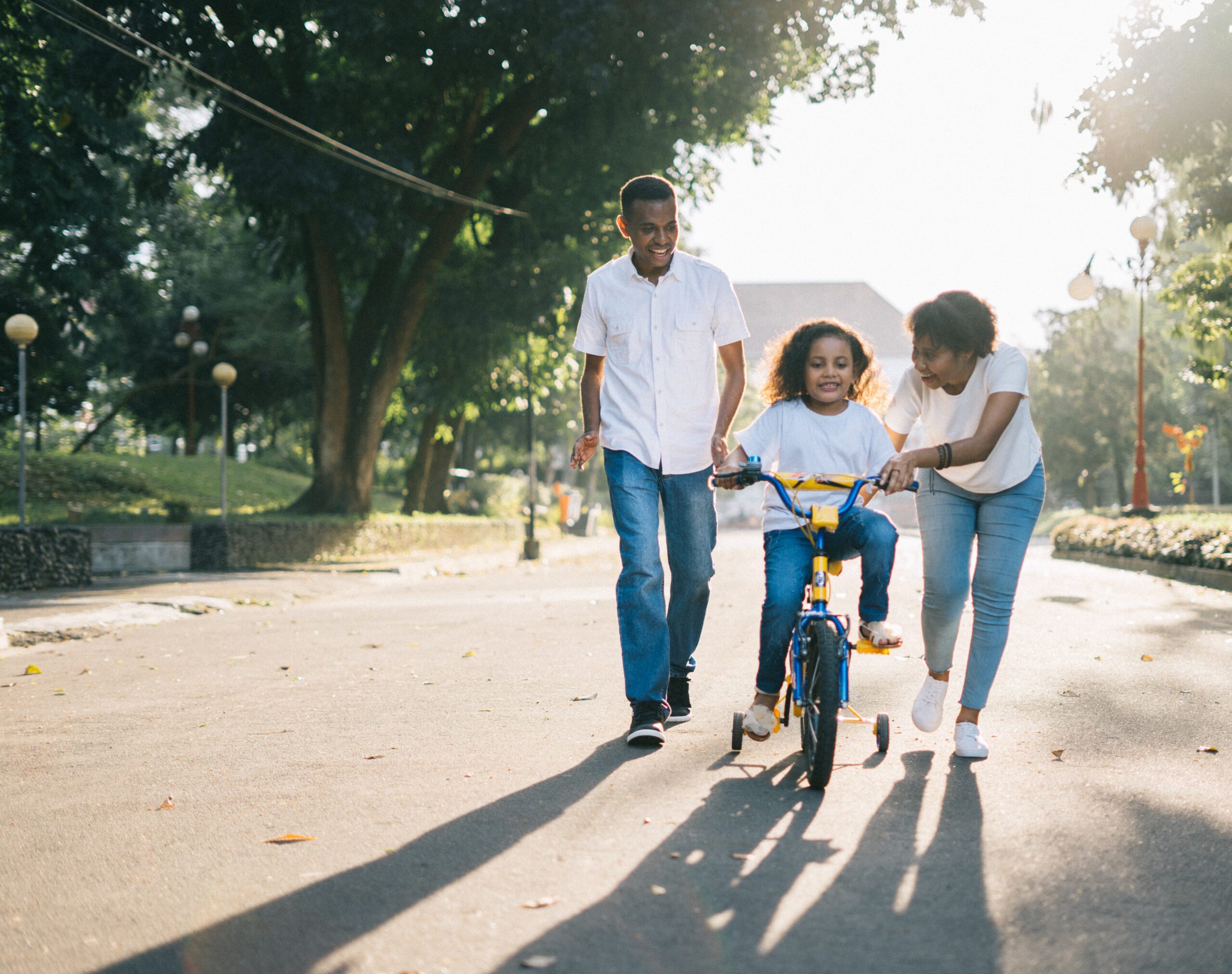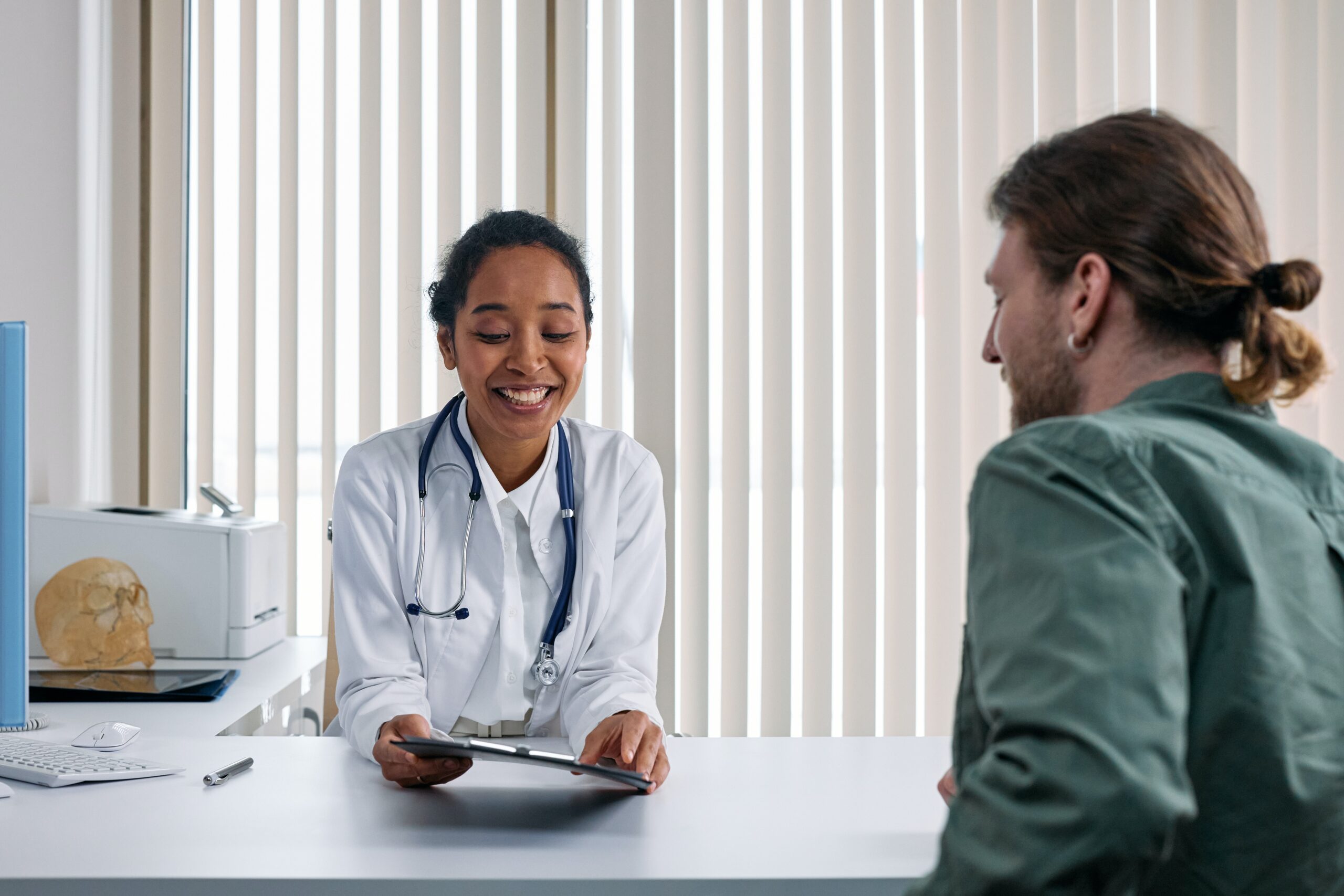 What are in-network providers?
In-network providers are healthcare professionals, hospitals and other medical facilities that have contracted with a particular health insurance company to provide services at a pre-negotiated rate. The insurance company provides discounts to members who use in-network providers, potentially allowing them to save money on their out-of-pocket expenses for care. A provider or facility is considered in-network if the insurance company has negotiated a contract and agreed upon specific rates for services with that provider or facility. Members of an insurance plan can compare both in-network and out-of-network providers and determine which will be more cost effective for them. Providers who take part in an insurance network typically agree to accept the allowed amount from the insurer as full payment, while non-participating providers may charge additional fees to cover whatever amount the insurer does not pay. In addition, some providers directly contract with employers or groups of individuals, such as unions and associations, outside of an insurer's network. These contracts allow them to offer discounted rates on healthcare services to those they've contracted with.
What is Ambetter Telehealth?
Ambetter Telehealth is a health services provider that offers digital access to healthcare for individuals. Through their telehealth platform, patients can access virtual visits with doctors and other healthcare professionals. The platform allows for secure video conferencing, giving patients the ability to discuss health concerns and treatment recommendations at any time from the comfort of their home. Patients also have access to prescription refills and medication reviews provided by experienced pharmacists.
Additionally, Ambetter Telehealth provides members with real-time care coordination, providing support in managing chronic conditions such as diabetes or hypertension. Other features of the platform include 24/7 care coordination services and medical advice from certified medical providers available through text messaging and email. With this service, users can receive professional medical advice without having to physically visit a doctor's office or clinic. Patients are also able to take advantage of preventive care programs which help them prevent illnesses before they become too serious or costly.
Finally, Ambetter Telehealth has implemented innovative technology that allows patients to securely transfer medical records between providers with ease. This technology aids in better collaboration between healthcare providers and contributes to the overall quality of patient care. By utilizing the latest digital tools and resources, Ambetter Telehealth ensures that everyone has access to quality healthcare anytime, anywhere.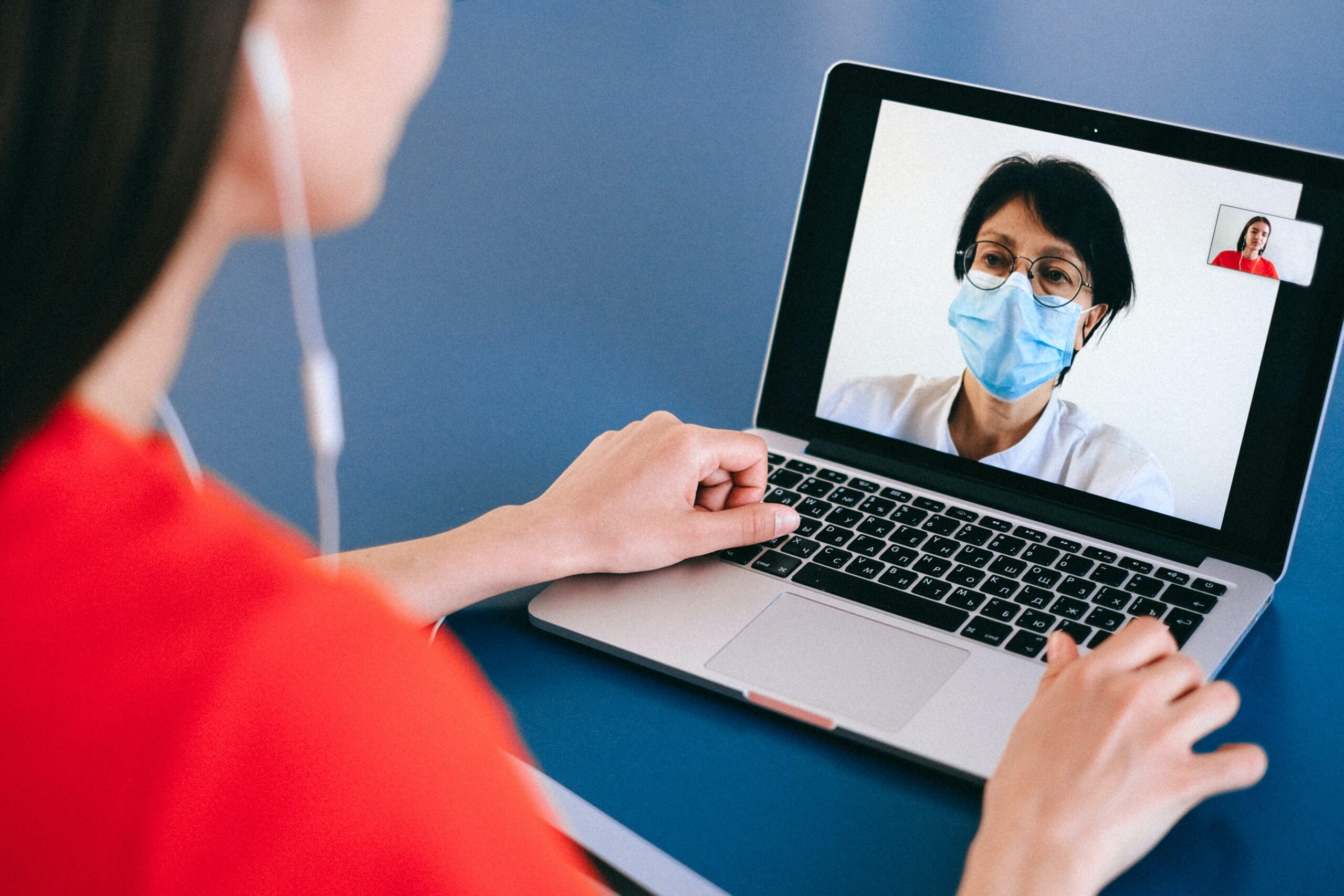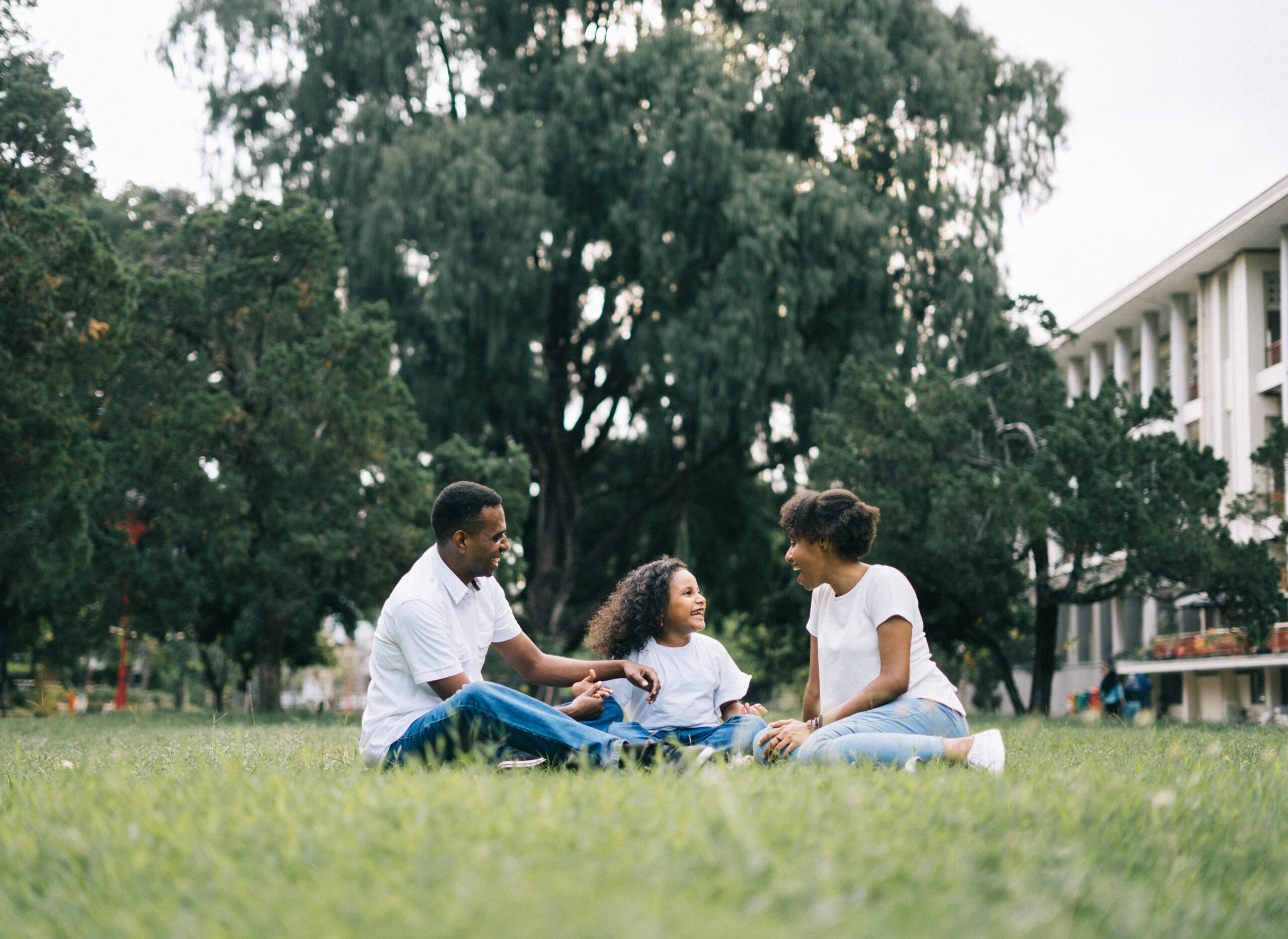 What is the health insurance marketplace?
The Health Insurance Marketplace is a government-run platform designed to help individuals and small businesses find health insurance coverage that meets their needs. It provides access to a variety of private health plans, allows people to compare the benefits, costs and coverage options of different plans before making a decision about which plan to purchase, and helps people easily understand their individual health care rights and responsibilities. The Marketplace also gives consumers access to financial assistance programs such as tax credits or subsidies to lower the cost of premiums or out-of-pocket expenses.
Additionally, many insurers in the Marketplace offer additional services such as wellness visits, preventive care screenings, vaccinations, telemedicine visits, mental health benefits and more. Through the Marketplace individuals can see what products are available in their area from certified insurance carriers and review plans side by side based on price, benefits offered and other factors. In addition to providing competitive rates for each plan available in your area, the Health Insurance Marketplace also provides resources such as calculators that allow you to estimate your monthly payments based on your income eligibility.
Apollo
Will
Find
the
Right
Plan
for
You
Apollo Insurance Group is a health insurance brokerage located in Lee's Summit, Missouri and Chicago, Illinois. We have been around since 2010, and our mission is to positively impact people's lives. We do this by fighting to find the best option for our clients, create relationships with our employees, and give back to our communities. Apollo also specializes in Medicare, life insurance, dental, and vision plans. We have agents that are experts on Cigna health insurance and are ready to help you find the right plan. Fill out our contact form to get in touch with an agent today.
Is An Ambetter Health Plan Right For You?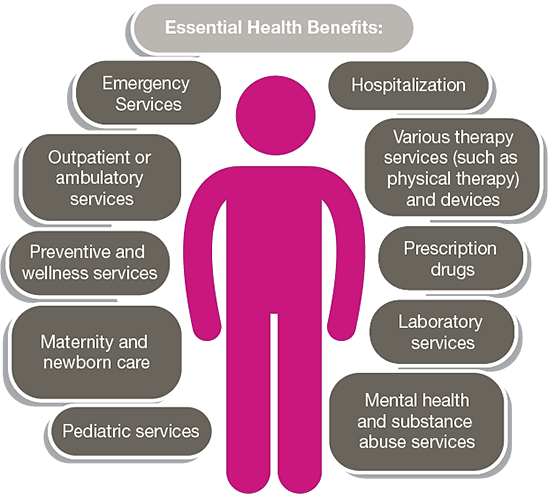 Ambetter Health Plan Review
There are several things to consider before choosing a health insurance plan. For example, premiums and costs are important considerations. What about the network of providers? Then, consider what is included in each plan. After all, health insurance is a big investment. Luckily, Ambetter can help you find the best plan at the lowest cost
Plans offered by Ambetter
Ambetter Health is a health insurance company that offers Silver and Gold plans on the exchange. In addition to these plans, it also offers vision and dental plans. Its plans are also good choices if you qualify for Cost Sharing Reductions. The silver plans, in particular, may be good options if you're concerned about deductibles.
Ambetter Health is the largest health insurance plan in the marketplace, with more than 1.5 million members. In addition to its plans, Ambetter has a variety of wellness programs to help members stay healthy. For instance, you can call a registered nurse 24 hours a day for advice on any health matter. You can also take advantage of the company's Care Management Program, which assigns a case manager to help you get the best possible care. You can also participate in the My Health Pays rewards program, which allows you to earn points for completing healthy activities.
Ambetter's website has a simple layout, which makes it easy to navigate. It also features resources that help you manage your costs and choose the right health insurance plan for your family. You can also pay your premium online using the Ambetter online portal. The company also offers a 24-hour nurse advice line, which helps you choose the best plan. Nevertheless, customers have expressed their dissatisfaction with the company's claims handling process.
Ambetter offers a range of plans, with different price ranges for each. You can choose from the Essential Care and Secure Care plans. These plans offer the most comprehensive coverage, but their monthly premiums are higher than the other plans. Depending on your income level, you can choose from the three tiers. You can also choose an optional vision and dental add-on.
Premiums
If you are looking for a health insurance plan that offers excellent value, you may want to check out Ambetter. Their health plans include many programs and tools that support healthy living, including Telehealth, rewards programs, integrated care management, and a 24-hour nurse advice line. Ambetter is a product of Centene Corporation, a Fortune 500 company with 30 years of experience in the Managed Care industry. The company offers three levels of health insurance plans. Each has its pros and cons.
The Basic and Essential Care plans from Ambetter typically have lower premiums than other plans, but they also have higher out-of-pocket costs. The Balanced Care and Secure Care plans offer a balance between monthly premiums and out-of-pocket costs. The Premiums on an Ambetter health plan are based on the number of covered members and their income. The Secure Care plan has a higher monthly premium, but you can be sure that you won't have to pay more than you can afford.
The My Health Pays program provides members with access to an online portal. Through the portal, members can see their coverage details and check their claims. Additionally, they can connect with a nurse hotline to get a flu shot, as well as take a health risk assessment. The portal also offers member news alerts and social media accounts.
The Ambetter Balanced Care and Essential Care plans are designed to be affordable for individuals and families. The Essential Care plans come with unlimited office visits to a PCP or specialist. In addition, they have the lowest premiums for individuals in Georgia. Other benefits include member deductibles for most healthcare services, first-dollar benefits for Annual Well Visits, and HSA-qualified high-deductible health plans.
Ambetter's health plans come with a variety of benefits and are available through several providers. Some of its plans include vision and dental coverage. Some plans even provide Health Savings Accounts, making them an excellent choice for people who do not have other insurance. Furthermore, Ambetter's care managers will help policyholders coordinate services with their doctors and other healthcare providers. Ambetter members can also access a rewards program through their online patient portal. The portal will also allow members to check their benefits, pay their premiums, and even order new ID cards.
Costs
Ambetter offers three tiers of health plans. Bronze and Silver plans offer low monthly premiums, but Gold and Platinum plans have higher premiums. Bronze and Silver plans cover basic health benefits, including emergency care and preventative care. They also cover therapies and behavioral health help, as well as some prescription medications and hospitalization. Silver and Bronze Plus plans offer more comprehensive coverage and the lowest premiums.
Ambetter offers low-cost plans in 26 states. While there are many negative reviews on the internet, some customers say they are satisfied with their coverage. It is best to research your options before deciding on a plan. Get several quotes and contact a health insurance agent in your area.
Ambetter offers three plans: Bronze, Silver, and Gold. These plans have different monthly premiums and out-of-pocket maximums. They are also available with optional vision and dental add-ons. Each plan has its pros and cons, with each tier offering a different balance of benefits and out-of-pocket costs.
In addition to low premiums, Ambetter health plans include benefits such as mail order pharmacy services and nurse advice lines. Some plans have a mobile app and a customer service center. Some Ambetter health plans offer telehealth services with a zero copay. These services provide access to doctors and hospitals around the clock.
Ambetter Superior Health Plans offer health plans through the Texas Health Insurance Marketplace. CeltiCare, a subsidiary of Centene Corporation, offers three tiers of coverage for lower monthly premiums. Bronze, silver, and gold plans offer HMO or Exclusive Provider Organization (EPO) coverage. The company also offers various other types of health coverage.
Network of providers
Ambetter Health Plan is a health insurance option available through the Health Insurance Marketplace. Centene Healthcare Services is the parent company of Ambetter, and the company offers Medicaid, Medicare, Aged, Blind and Disabled (ABD) plans. These plans are designed to provide health care to people who do not have access to traditional insurance plans. These plans are not available everywhere, so it is best to check if your plan is available in your state before purchasing it.
Ambetter's health insurance plan offers affordable monthly premiums with a comprehensive benefits package. The plans cover services for emergencies, preventive care, therapy, behavioral health help, medications, maternity care, and hospitalization. Ambetter Health Plan also offers policyholders discounts on local gym memberships and meal delivery services.
Ambetter Health Plan has a network of providers in several cities, including many specialty clinics and private practices. The provider network includes primary care physicians and specialists, as well as dental and vision care facilities. In addition to this, Ambetter provides access to a nurse advice line, which is available around the clock. Additionally, the company offers subsidized plans, so you don't need to pay out-of-pocket to see your doctor.
Ambetter health plans also feature industry-leading customer service. The company has been named one of the country's best health plans by Newsweek. This honor comes after the company has received a total of 160,000 consumer evaluations in the last three years. Another survey conducted by Forrester found that Ambetter had the best customer service among health insurance companies. The survey surveyed 85,000 people in the US and included respondents from 13 industries.
Ambetter health plans are available in various states, and members can select the plan that best fits their needs. The company's plans are administered by Centene Corporation, a Fortune 500 company with over 30 years of experience in the health insurance industry. They offer three levels of coverage: bronze, silver, and gold.
The Ambetter health plan offers many options, including a telehealth service and mail-order pharmacy. Premiums are affordable, and Ambetter is available in 15 states. Its low out-of-pocket maximums and low deductibles make it a good choice for those with high medical costs.