Health Insurance Companies
Find health insurance coverage from leading insurance companies
Not sure which company and plan work best for your needs? We can help find the best plans at no extra cost.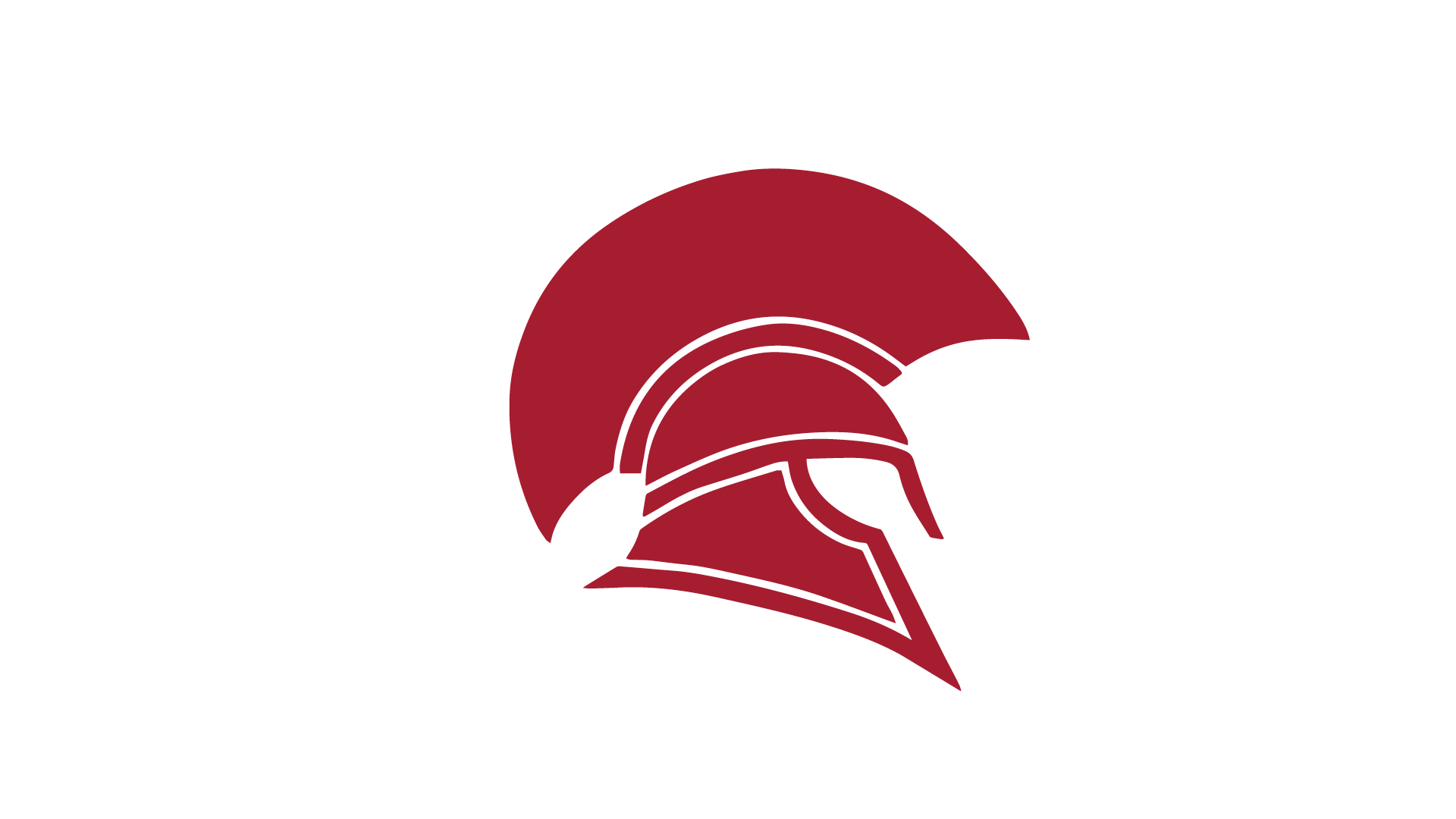 Talk With A Helpful Agent!
A List Of Health Insurance Companies That Apollo Represents
Aetna
Aetna is a very well known health insurance carrier. Aetna works with all types of healthcare from Medicare, group employee, and Medicaid. With Aetna, you have to be in the region they provide for to receive coverage.
Aetna focuses on offering the best plans to fit customers budget and needs. They are focused on working towards providing improved access to quality healthcare for everyone.
Get a Quote for Aetna Health Plans
Aflac
Aflac is a trusted brand that has been around a long time. While it doesn't specialize specifically in critical illness insurance, the company offers it as a supplement to any of its main plans.
Aflac is focused on a close the gap initiative to support and advocate the rising issue of medical debt. They help family and individuals recover from their health and finances. 
Get An Aflac Health Plan Quote
Ambetter
Ambetter is a health insurance carrier that is good for preventative care as well as some vision and dental benefits too. Their plan's cost and deductible depend on location, demographics, and number of people on the plan.
Ambetter offers coverage across the United States and focuses on simplicity of plans.
Get a Quote for Ambetter Health Plans
Ameritas Dental & Vision
Ameritas is a great choice when looking at dental and vision insurance companies. This carrier is offered in most states with many plan options. No matter your dental, vision, or budget needs, you'll be able to get employer or individual coverage.
While reviewing these plans, be sure to understand what coverage is offered, the monthly premiums, out-of-pocket costs, and annual maximum benefit. Make sure to check Amerita's network for your current provider.
Ameritas carries multiple types of insurance products; vision, dental, life, or disability. Having serveral products allows this provider to help in various ways.
Get a Quote for Ameritas Health Plans
Anthem
Anthem is affiliated with BlueCross Blue Shield. They offer an easy selection of health plans to fit your needs. Being newer as a business, it has limited location terms. However, if provided in your state, the benefits are nice.
Anthem works hard to also offer vision and dental insurance and possible discounts on wellness products.
Anthem offers support through educational resources and easily managing their claims, payments, and locating an in-network provider.
Get a Quote for Anthem Health Plans
Ascension
Ascension helps people with a Medicare Advantage plan they designed with doctors. This collaboration ensures customer confidence in their product while having a simple and easy process.
Ascension is designed to provide additional benefits such as hearing, vision, or dental insurance. They focus on access to doctors and coverage for prescription drugs. 
Get a Quote for Ascension Health Plans
Baylor Scott & White
Baylor Scott & White are a health insurance family that operates in north, central, and west Texas. They focus on high-quality care and getting affordable coverage with transparency between the provider and the customer.
For Texans, they have been expanding the reach of doctors and hospitals to meet the needs of patients. They offer local services and wellness programs to keep you healthy. 
Get a Quote for Baylor Scott & White Health Plans
BlueCross BlueShield
BlueCross BlueShield is one of the largest insurance companies working through several subsidiaries. This company has a wide reputation and provides coverage nationwide.
Being a well known marketplace brand, BCBS is accepted at such a high percentage of hospitals, doctors, and urgent care centers.
Coverage and affordability is important when choosing a plan. The best plan for someone else may not be the best for you. Understand your needs and the reliability of the health insurer.
While BCBS is a recommended company, there are some regional differences that will have differences in plan beneifts.
Get a Quote for BCBS Plans
Bright Health
Bright is a good consideration from its competitive health plans and member benefits.
Having a nationwide network option is great for employers with remote employees throughout the United States.
Bright goes out of their way to assist with enrollment for their healthcare plans.
Quote for Bright HealthCare
Cigna
Cigna is a recommended health insurance carrier than offers a range of easy to find plans and member benefits. They run on a large network and offer HMO and PPO plans. Plans offer cost-sharing rules, dental, vision, Medicare, Medigap, and are compatible with HSAs and HRAs.
Coverage through Cigna is determined by your location, health situation, and budget. Their plans gives you access to resources and services that make it easy to find primary care doctors, specialists, and various professionals. Their technology also makes it convenient to view claims and benefits. 
Get a Quote for Cigna Health Plans
Delta Dental
Oral health is important to having positive effects on your overall health. Having dental insurance can help lower the costs of later treatment by maintaining your health.
Delta Dental makes it easy to find affordable coverage by offering six types of dental plans. Group plans are even available to independent customers, allowing you to receive the same benefits offered through employers.
Plan terms vary by state, for example, waiting periods for specific services, preventive coverage, and cost.
Delta Dental has one of the largest networks of dentists and visiting in network allows you access to discounted rates for dental work.
Get a Quote for Delta Health Plans
Friday Health Plans
Friday Health Plans built plans specifically for people and small business wh buy their own insurance. Their focus is on simplicity and crating affordable plans with benefits that keep you covered.
Friday Health Plans operate on efficiency, customer service, and updated technology. Their plans center around affordability and offering benefits to fit you.
Get a Quote for Friday Health Plans
Golden Rule
Golden Rule is a family owned insurance agency that has been in the Midwest for years. They specialize in business and individual with life and health insurance.
Golden Rule focuses on providing personalized attention to the market and their customers. Clients are typically located in Central Missouri and the Lake of the Ozarks regions (from Osage Beach, Lake Ozark, Eldon, Camdenton, Sunrise Beach, and Lebanon).
Get a Quote for Golden Rule Health Plans
Humana
Humana is a well-known health insurance company for Medicare, Medicaid, and group plans. If you are interested in individual or family plans, Humana is not the insurer for you.
Humana offers a good selection of health plans along with dental and vision. They provide mobile apps for convenience and speed when managing your plan. Humana has member resources and discounts, health rewards, customer service, and various perks when living in their service areas.
Humana is backed by Aetna, another health insurance carrier with a wide range of plans and a great reputation.
Get a Quote for Humana Health Plans
Manhattan Life
ManhattanLife is worth considering for a Medicare Supplement plan. This carrier has been established for a long time and has financial stability making it very dependable.
These plans are not insurance products that stand along but work well paired together.
Get a Quote for ManhattanLife Health Plans
Medica
Medica offers a wide range of health insurance options from individual, group, Medicare, Medicaid, and employer-provided plans. They focus on bringing a personal touch to health insurance and finding the right plan for you.
Medica also pairs with Delta Dental to offer no extra costs for more benefits and choosing from a large network of providers. 
Get a Quote for Medica Health Plans
Molina
Molina Healthcare differs from other carriers because of their dedication for quality services and environments for its customers. Their website offers information in seven languages and operates with bilingual staff, doctors, and primary care physicians.
Molina stands out by offering plans for people transitioning from Medicaid and Marketplace health plans. They also offer Medicaid and Medicare Advantage plans.
Get a Quote for Molina Health Plans
Mutual of Omaha
Mutual of Omaha offers whole, term, or universal life insurance policies with a simplified underwriting or a policy that does not require health questions or a medical exam.
Mutual of Omaha has a high financial strength rating and wide selection of policies. This shows their stability and gains confidence in customers.
Get a Quote for Mutual of Omaha Health Plans
National General
National General helps insure accident and health coverage for individuals, seniors, and businesses. They are a reliable carrier that wants to protect unexpected bumps in your life. National General has nationwide services and personalizes benefits to your needs.
National General offers short term health coverage to fit various situations and budgets. They also help with supplemental and dental insurance. They have a great hands-on employer support system that helps handle problems. 
Get a Quote for National General Health Plans
Oscar
Oscar is a newer health insurance company that offers a simple plan process. They have a good network and plans that fit many budgets. Fully understanding a plan's network and coverage are important before enrolling.
Oscar has many member benefits and support options. They have a mobile app and Concierge Teams to offer convenient customer service.
If in Oscar's available states, they offer reasonable rates, accessible customer service, fast enrollment, and free services with every plan.
Get a Quote for Oscar Health Plans
Pivot Health
Pivot Health offers short-term health coverage. These plans are simple and require renewal.
Short-term plans can be budget-friendly and flexible with deductible amounts, out-of-pocket payments, and length of coverage.
While short-term health insurance isn't for everyone, Pivot Health offers great plans for those it fits.
Get a Quote for Pivot Health Plans
SureBridge
SureBridge is a supplemental insurance company that offers a wide range of add ons: dental, vision, disability, accident, critical illness, cancer, and life insurance. Their focus is to cover you for unexpected times.
SureBridge is underwritten by The Chesapeake Life Insurance Company, which is one of the nation's leading supplemental carriers. These plans are offered nationwide and provide financial security for all ages. 
SureBridge acknowledges that not all medical expenses will be covered by insurance, so they provide an extra layer of protection.
Get a Quote for SureBridge Health Plans
TransAmerica
TransAmerica offers a range of additional employee benefits through employers. They offer Medicare supplemental insurance policies.
TransAmerica has been known to be financially strong and confidently meets their claim obligations. 
Get a Quote for TransAmerica Health Plans
United Healthcare
UnitedHealthcare is a recommended health carrier that focuses on finding a good, affordable policy. Their coverage stays affordable from the wide range of plans offered across the United States. However, when moving states, you may need to enroll in a new plan that has active benefits in your area.
UnitedHealthcare takes pride in providing their members of resources such as logistical forms, health education, discounts on products, and contacts from professionals.
UnitedHealthcare values quality and convenient health insurance.
Get a Quote for United Healthcare Plans
WellCare by AllWell
WellCare focuses on giving its Medicare members good resources. Their plans in your area are easy to view online. These offers can vary from different states but WellCareis dedicated to helping their members. 
Get a Quote for Wellcare Health Plans
Contact Us To Get Affordable Health Coverage For Your Needs At No Extra Cost!
How to Determine Which Health Insurance Companies Are Best For Your Needs
Health insurance companies can't cover all medical procedures, which can leave some consumers without coverage. Courts have ruled in favor of plaintiffs in numerous cases, and their rulings have tightened the definition of health insurance obligations. The solution was to include experimental procedures in coverage, but that meant higher rates. Unfortunately, the courts have also increased the cost of health insurance.
Variables to analyze when determining health insurance companies
When determining which health insurance companies are best for your needs, there are several variables you should look at. One important variable is the cost of health care in your area. Increasing the cost of health care can affect your overall budget. If you live in an area with high health care costs, you may want to look at how much each insurance company contributes to health care costs in your area.
The Affordable Care Act ensures that people with pre-existing conditions will have access to health insurance in the individual market. It also puts an end to the underwriting practices that left many people without coverage or with very limited coverage. As the health care debate continues, this protection will become a key issue.
Another important variable to look at when determining which health insurance companies are best is the number of beneficiaries. This variable was calculated by estimating the number of beneficiaries using the average household size in the census of 2011. The study also included the cost of premiums paid for both group and non-group health insurance policies. The results of the study showed that the cost of health insurance policies is significantly associated with the health status and income of policyholders. Furthermore, the type of coverage and price of insurance coverage were associated with the customer's perception of the product.
The cost of health insurance differs across health plans, and this variation is especially important in areas where the cost of healthcare is high. In addition to price, actuarial values are often based on cost sharing, which varies from plan to plan. These actuarial values are useful when comparing various plans.
Variables to analyze when determining health insurance companies by market share
There are several factors that should be analyzed to determine health insurance companies' market shares. First, the product of health insurance companies must be identified. Insurers are classified into two categories: point-of-service plans with a preferred or exclusive provider organization. In addition, insurers should be considered in the employer-sponsored market, which includes fully insured plans and self-insured plans. Finally, the market share of insurers should be examined in terms of enrollees.
The cost of health care is another important variable to analyze. Employed-based plans generally provide health coverage for a lower cost than individual insurance market policies. As a result, they generally cover a lower percentage of health care costs, which encourages enrollees to use fewer services. Individually purchased policies, on the other hand, have higher administrative costs.
For determining health insurance companies by market share, Standard & Poor's Global Market Intelligence platform provides data on more than one million transactions. This platform also provides industry-specific financial data for 88,000 publicly listed companies and 825,000 privately held firms in the world.
The study's findings have implications for payers, providers, and patients alike. High levels of health insurer concentration can reduce health plan choice, increase premiums, and reduce bargaining power in reimbursement and practice. The Affordable Care Act and state-based health insurance marketplaces have increased the pressure on health insurers.
The number of insurance plans offered to consumers also affects administrative costs. Although some of these costs are fixed, the larger the group, the lower the per-enrollee cost. In addition, plans sold to individuals or small groups often incur fees for insurance agents and brokers. Large insurers often outsource this work to human resources departments, which help spread administrative costs over a larger population.
Variables to analyze when determining health insurance companies by membership
When determining the composition of health insurance companies by membership, a number of factors should be considered. Among them are the socio-economic factors and the health status of the respondent. These variables have a significant impact on the health insurance subscription decisions of the respondents. In addition, the respondent's perception of the product plays a significant role in determining whether he or she will subscribe to a health insurance plan.
When analyzing these data, analysts should consider the type of insurance coverage that the respondent is currently receiving. In the Health Insurance Marketplace, health plans are classified according to their level of coverage. This means that if an individual is covered through Medicaid, he or she will be coded as Medicaid.
The age of the respondent may also be of importance in determining whether he or she is purchasing health insurance. People with fair health were more likely to subscribe to a health plan than those with poor health. In addition, those with a high education were more likely to purchase a health insurance plan. This may reflect the moral hazard effect, as many health insurance companies do not cover people with poor health.
Top Rated Health Insurance Companies
There are many ways to determine which health insurance companies are the best. Insurers can earn top ratings by combining consumer satisfaction, clinical measures, and quality scores from the NCQA accreditation process. Consumers can also compare insurers on the J.D. Power list of best health insurers. This rating takes into account price, policy offerings, customer service, and satisfaction ratings. Insurers can also be ranked by the NAIC complaint index, which measures complaints against their size. If a company has a low complaint index, it means that the insurer has far fewer complaints than expected for its size.
Humana
Humana has deep roots in the care of older Americans and is one of the top Medicare plans in the nation. In addition, the company has the largest geographic footprint of any insurer. The company has a variety of online tools to help members find the right plan, and you can compare plans by ZIP code. Humana also offers members a variety of extra benefits, including health and wellness programs.
Humana has a reputation for excellent customer service. The company has won the J.D. Power and Associates Award for member satisfaction in various states, and it offers a Health Savings Account (HSA) that allows users to save money toward their medical deductible. The company also offers dental, vision, and pharmacy plans.
Another notable ranking is the one Humana earned from a credit rating agency. The NCQA rates health plans on several factors, including customer satisfaction and financial health. In its most recent survey, Humana ranked number one in customer satisfaction. The survey incorporated measures that measure how satisfied consumers are with their health plan and how well they communicate with their physicians. The company also received high marks for customer service and transparency.
Humana has a long history of paying claims quickly. Ninety-two percent of its claims are paid within eight days. Furthermore, Humana allows you to choose the effective date of your policy, which can be anywhere between 30 and 45 days after you apply. If you've never had major medical health insurance before, it's a good idea to check with Humana first.
Humana offers several Medicare Advantage plans that vary in costs and benefits. Depending on the type of plan you want, you can add dental benefits, supplemental accident benefits, and prescription medication. You can also add life insurance options to your plan.
HCSC Health Insurance
Health Care Service Corporation (HCSC) is one of the leading health insurance companies in the United States. Founded in 1936, the company now has over 15 million members in five states. It offers a wide range of health plans, including high-deductible plans, point-of-care coverage, supplemental Medicare, and individual health plans. Its mission is to provide members with access to high-quality, cost-effective care. The company is a customer-owned health insurer and is not publicly traded.
In addition to providing health insurance, HCSC offers educational resources for members and their families. Its Blue Care Connection program is designed to help members achieve their health goals through education, coaching, and health monitoring. In addition, HCSC employs registered nurses and healthcare professionals who serve as Blue Care Advisors to provide members with personalized health guidance and health-related information.
In its review of health insurance companies, Investopedia considered data from the American Customer Satisfaction Index, nonprofit ratings group NCQA, and J.D. Power customer satisfaction survey to determine which insurers are the best. These factors are based on the health insurance companies' dominating benefits, such as pricing, policy offerings, and customer service ratings. These metrics, however, do not take into account individual needs. Hence, it is important to look for the company that meets the needs of the customer.
Blue Cross Blue Shield
Blue Cross Blue Shield is a top rated health insurance company with a solid reputation for customer satisfaction. It offers an extensive network of health care providers and is available in all 50 states. The company offers a range of health plan types, including health maintenance organizations and preferred provider organizations. These companies have low complaint rates and offer competitive pricing.
If you're looking for a health insurance company, make sure you compare the price and quality of services provided by the company. Some companies offer cheaper health insurance, but may have poor customer service. You'll also want to look at how quickly a health plan responds to a claim. Blue Cross Blue Shield is one of the best health insurance companies in terms of cost and provider network, and one of the best overall.
Costs of health insurance differ greatly depending on location. Your health care providers, state laws, and insurance company pricing all affect premiums. Healthier states may have lower costs. For example, New York is the 10th healthiest state in the country, so premiums are generally lower in that state.
Humana, Inc. has an A+ rating from the Better Business Bureau. It also earned a 3.71 out of five star rating based on customer reviews. It offers a variety of health insurance products and services, including Medicare Advantage. While it no longer offers individual medical insurance, it is one of the nation's largest health insurance providers, with more than 12 million members.
Aetna is a top-rated health insurance company, and it has excellent member satisfaction. It is one of the largest for-profit health insurers in the United States. Its plans include preventive care, office visits, and hospitalization. In addition, it offers access to HSA plans, which are designed to help individuals with high-deductible plans.
CVS Health Insurance
The top health insurance companies are those that have high ratings in various categories, including financial strength, claims service, and customer satisfaction. These companies also offer good prices and have policies with good coverage benefits and provider options. Choosing the right company for your needs depends on your budget, location, and other factors.
Aetna is one of the biggest health insurance providers in the country. Aetna was founded in 1853 and was acquired by CVS Health Corporation in 2018. Aetna offers health, dental, and vision plans, as well as Medicare and the Affordable Care Act marketplace insurance plans. Aetna also has an A+ rating with the Better Business Bureau and convenient walk-in care options nationwide.
Aetna recently announced plans to enter the individual health insurance market in California. Its co-branded insurance plan will cover primary care and pediatric care. The company said it will deliver quality care through primary care providers, specialists, and hospitals. Its co-branded insurance product will be available in Sacramento, El Dorado, Placer, Yolo, and greater Fresno counties.
Health insurance companies are a necessary part of the healthcare system. They provide a way for people to pay for medical care, and they also help to keep costs down. By pooling risk, health insurance companies are able to offer lower rates than if each person had to purchase their own policy. This is why it is important to have health insurance, even if you are healthy. It can protect you in the event that you need medical care.
If you are looking for affordable health insurance, please visit Apollo and get free quotes from top health insurance companies. We can help you find the best health insurance policy for your needs and budget.